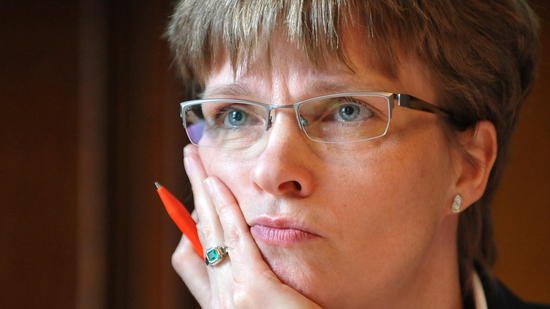 Athens, August 4, 2015/ Independent Balkan News Agency
By Spiros Sideris
An opposite view from the rest of the hard-core of Berlin expresses the vice president of the Deutsche Bundesbank, Claudia Buch, who opposed discussions of a Grexit and said she is "cautiously optimistic" about the course to be followed by Athens.
Speaking to business newspaper "Boersen Zeitung", Buch does not escape from the German line regarding the debt "haircut", while she appears skeptical about the help from the ESM saying:
"The debate on the Grexit is unnecessary. With the recent negotiations the bases have been set to keep Greece in the euro. The exit of Greece for the first time would mean canceling a step towards European integration… The ESM is part of a new institutional order, which helps against strict conditions member states in an acute crisis. In essence, however, Greece is already for years in crisis and dependent on public assistance".
She explains that it is of particular importance for Greece to carry out structural reforms and the State to become more effective.