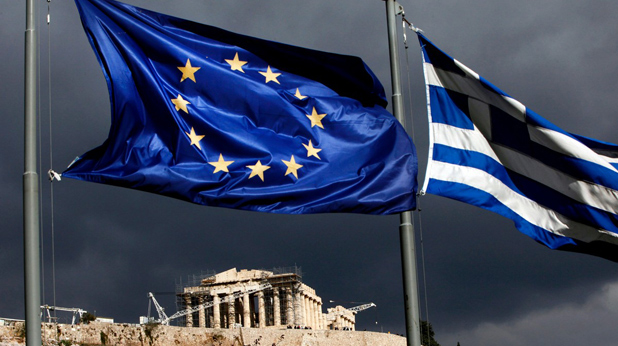 Athens, December 12, 2014/ Independent Balkan News Agency
By Lefteris Yallouros
As economic analysts and international media brought back the discussion on a possible Greek exit from the eurozone (known as Grexit), Prime Minister Antonis Samaras accused main opposition SYRIZA on Thursday of bringing back such fears and signaling markets not to lend to the country by declaring its sovereign debt unsustainable.
"SYRIZA is after power it cannot manage," Samaras told conservative MPs in Parliament. "MPs have the great responsibility to decide whether to push the country forward or to let it roll backward," the PM said.
"Everyone knows now that SYRIZA's strategy is to seek confrontation with Europe," he said, claiming that "fear would reign across the country" if a president is not elected. "That would lead to a crisis in Greece. "We shed blood to take the word `Grexit' away from the mouth of foreigners, and Syriza is bringing this word back to their mouths," he added.
SYRIZA spokesman Panos Skourletis did not leave the Prime Ministers' attack without reply.
"He is not afraid to plead with the markets to attack the country," said Skourletis of the premier's speech. "He is fooling himself, though, if he thinks the rehashing of euro exit fears will terrorize citizens, who are suffocating under the memorandum's policies."
Furthermore, a SYRIZA party announcement said Samaras's speech was a sign he knows he cannot muster the 180 votes needed to win the presidential vote.
"He does not even hesitate to beg markets to attack the country," the SYRIZA statement said. "He is fooled if he thinks that by rekindling the same old issue of a euro exit he can terrorize people who have been asphyxiated by the bailout."
The Athens General Index of Greek stocks plummeted 7.35 pct on Thursday (closing at 827 points), taking its fall this week to 21% while 10-year yields shot back up over an unsustainable level of 9 pct.