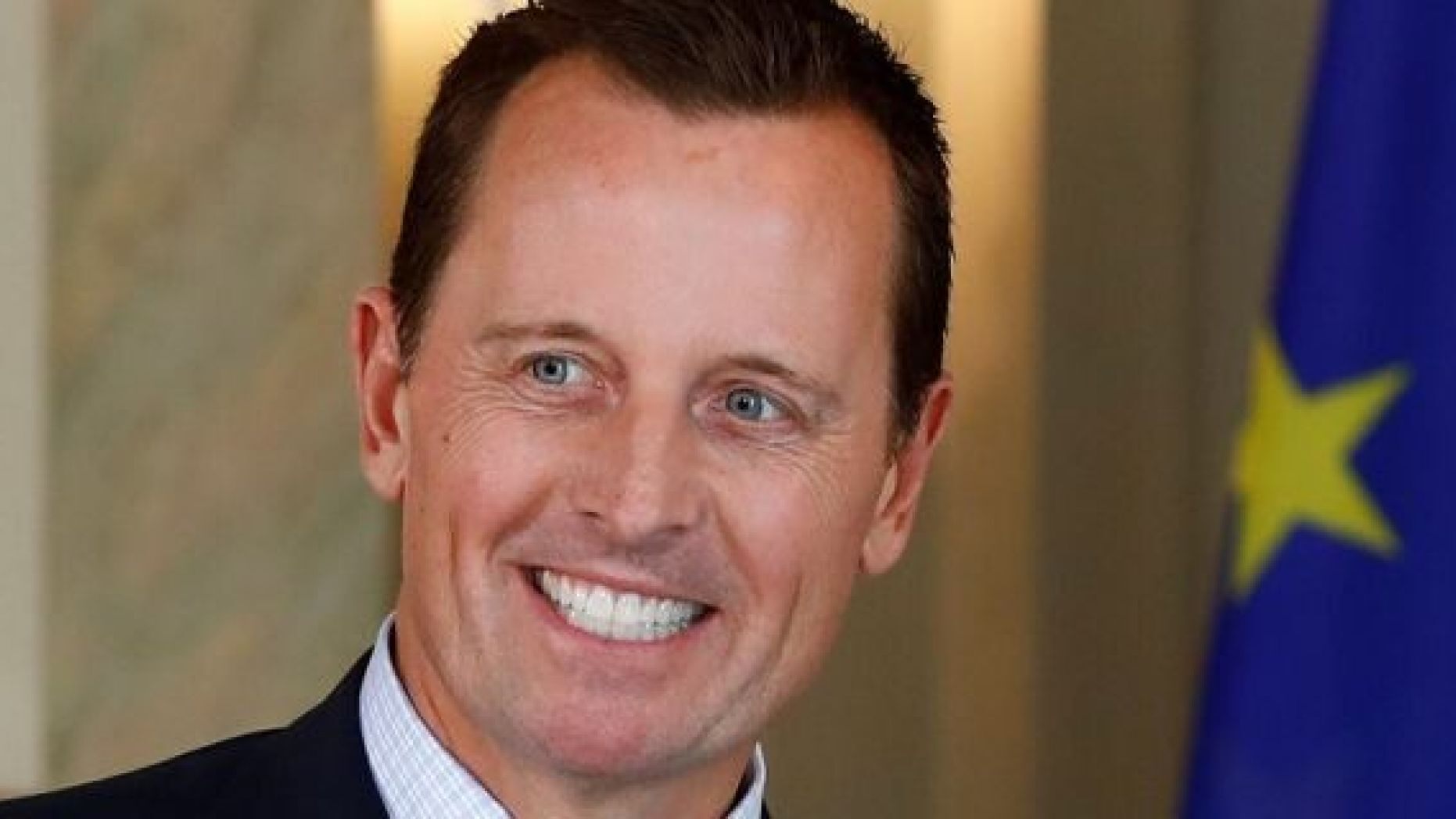 US Special Envoy for Belgrade-Pristina Dialogue Richard Grenell said that despite the progress made, there is a long way to go for the normalization of relations between the two sides.
Speaking to a radio broadcast to US journalist Hugh Hewitt about the Belgrade-Pristina air and rail reconnection, Grenell said US President Donald Trump called for the utilization of the economy to help solve political issues.
He argued that some small agreements had been reached during the dialogue.
"I look at the road ahead and it is still a long way to go in achieving normalization. But we have made some progress", Grenell said.
The special envoy said Trump had asked him to ask public opinion to see if Belgrade and Pristina, as well as the leaders of the two countries, were interested in a deal, and that is when talks began.
"And what I have learned in the talks with both sides, as well as from the private sector, as my first meeting was with the business community in both countries, that all they really wanted was the normalization of the economy", Grenell added.
At that time, the goal was to increase trade to a more normal level.
"And what we have come to realize is that the air, rail and road interconnections need to be normalized. It took us 21 years to have the first flight from Pristina to Belgrade. And so we started working on it and we were able to come to an agreement", Grenell said.
Speaking about the war in Kosovo, Grenell said it was a "hot issue on which the Clinton administration worked along with NATO's involvement", adding that conflicts and wars largely shaped his view of the Balkans and Europe. So it was an honor to go to the Balkans trying to reconcile the two sides".
Grenell emphasized that the Trump Administration, in its "typical style", is trying to push both sides to reconcile without imposing a "US opinion".
Instead, Grenell said, the Trump administration is trying to put a question to Serbian President Aleksandar Vucic, Kosovo President Hashim Thaci and new Kosovo Prime Minister Albin Kurti: "Do you have the political will to move forward, work for young people and really change the economy?"
And I think the answer is yes, although the political situation is difficult. I keep telling the parties that we will focus on the economy and that we will try to create jobs for young people to stay in the region. And let's put the political issues aside until we can create some momentum in the economy", Grenell said./ibna