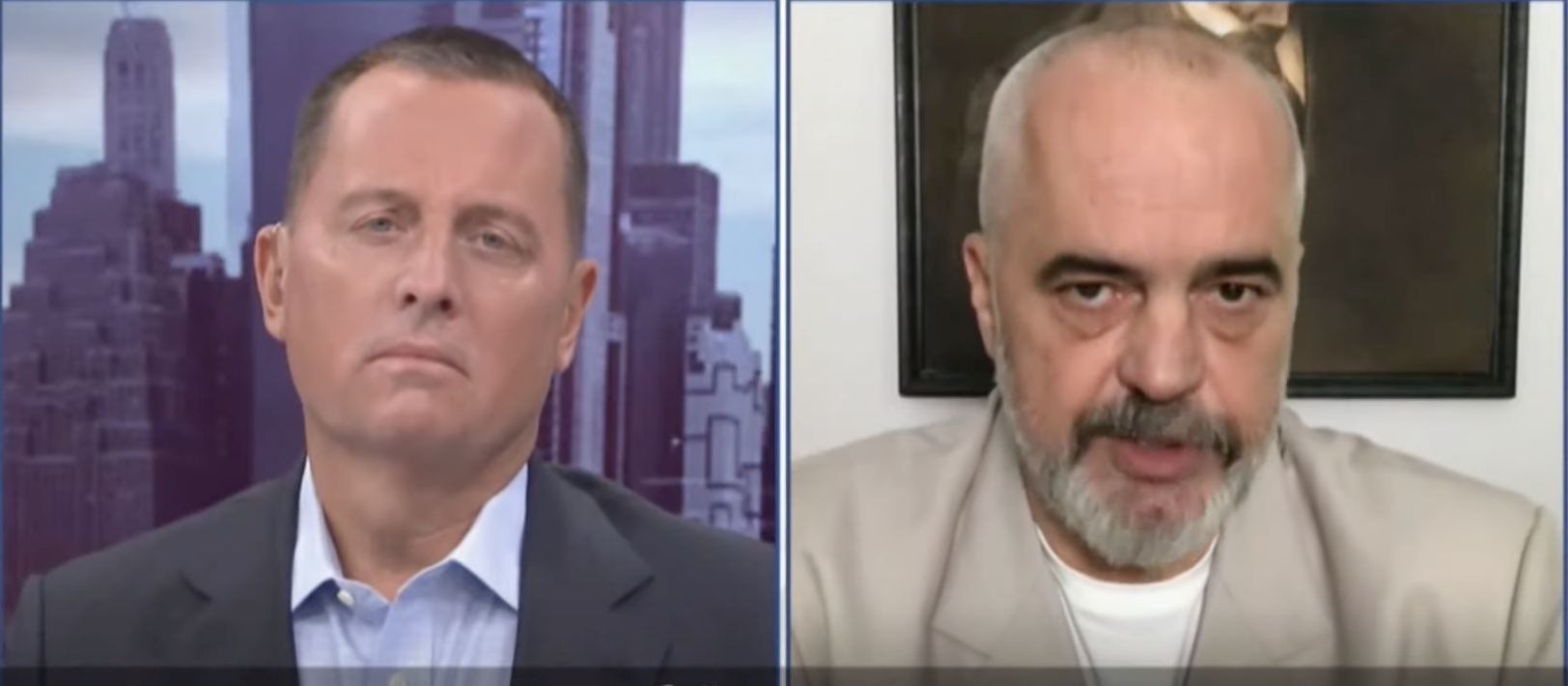 The former special envoy of Trump's cabinet for the Kosovo-Serbia dialogue, Ambassador Richard Grenell had an interview with Prime Minister Edi Rama in the American media "Newsmax".
Rama was asked by Grenell about the failure of EU to set a date for the First Intergovernmental Conference assessed by him as a very important issue for the Ballkans. Mr Rama stated that on the one hand, EU says they are ready to start formal talks, convening the first Intergovernmental Conference, on the other hand, the EU Council is not able to make a decision. This has to do with some issues related to North Macedonia and Bulgaria, but, again, for us it is quite disappointing and at the same time shows a lot, to be honest, as the bad thing about this is that we are getting used to the fact that the EU is repeatedly failing to keep its promises.
Asked about the mini-Schengen initiative, Rama pointed out the significant contribution of the United States.
"You gave a really important contribution, showing by example and not in words that it is possible that although in the meantime there is a big and unresolved issue of Kosovo's recognition by Serbia and vice versa, it is possible to improve people's lives, it is possible to work together on what, of course, governments and countries can not disagree on, namely improving trade, improving economic cooperation, improving freedom of movement, capital, services and so on. Of course, this is also what I have been promoting for years, and thanks to the example I gave you, it became even more tangible. I have to remember here, what you did to establish freedom of movement through flights, which was unimaginable" Rama said./ibna