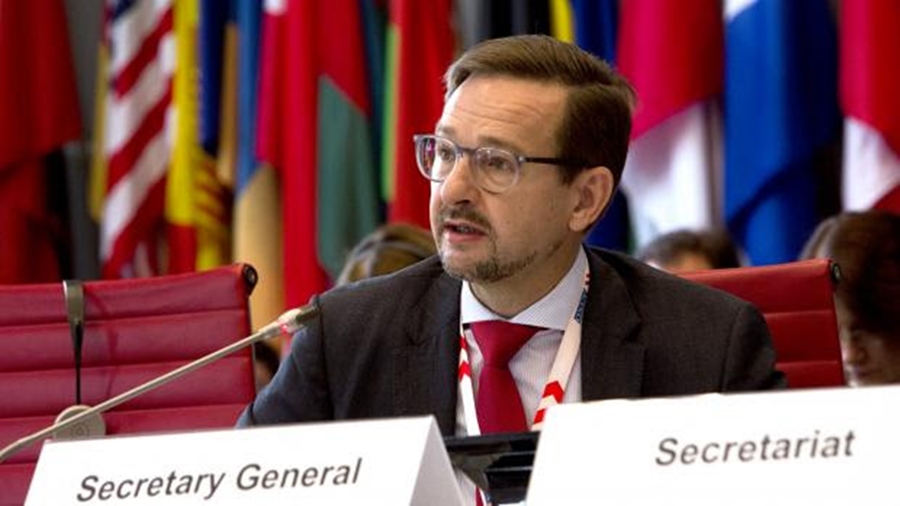 OSCE Secretary General Thomas Greminger will visit Montenegro on April 1-2, 2019.
Greminger will meet with President of Montenegro Milo Đukanović, Speaker of the Parliament Ivan Brajović, Prime Minister Duško Marković and Deputy Prime Minister Zoran Pažin, Minister of Culture Aleksandar Bogdanović, Minister of Sports and Youth Nikola Janović and State Secretary of the Foreign Affairs Ministry Zoran Janković. He will also meet opposition party leaders.
"The Secretary General will meet representatives of the media, the Media Council for Self-Regulation, the Electronic Media Agency and the Media Trade Union for a discussion and exchange of information on freedom of the media, freedom of expression and the state of media development in the country", reads the press release.
Greminger will also meet with representatives of the NGO sector in Montenegro./ibna