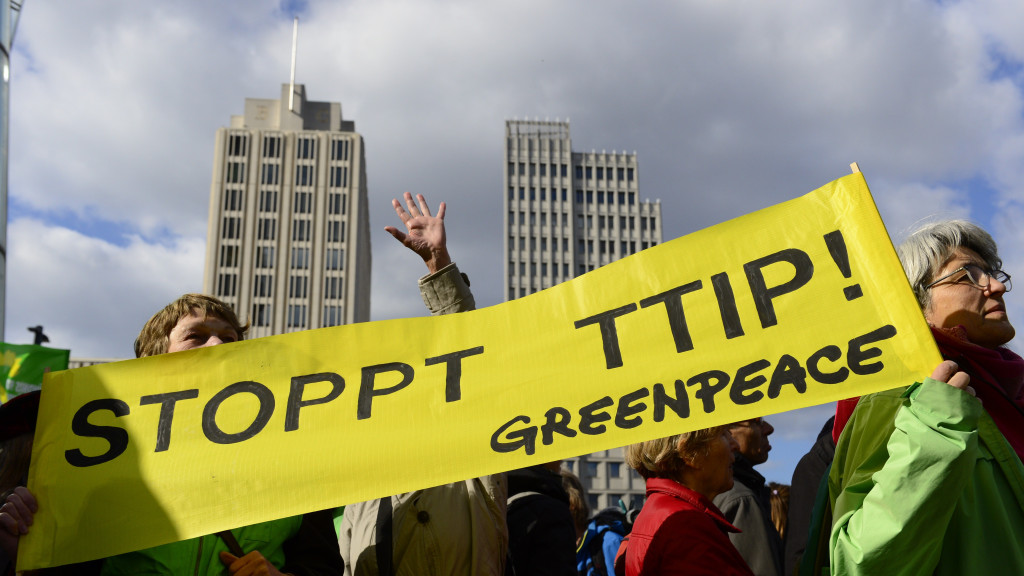 Athens, May 5, 2016/Independent Balkan News Agency
By Spiros Sideris
The alarm for Greece sounds Greenpeace on the Working Agreement of Transatlantic Partnership for Trade and Investment Partnership (TTIP) between the EU and US, as is stressed by the head of the campaign in the Greek office of the organization Natalia Tsigaridou, "Greece will be irreversibly damaged by the application of TTIP".
Indeed, two days after the leak of a large part of the TTIP text, and while already more than EUR 3.5 mln Europeans have signed against the agreement, Greenpeace, through an open letter urges Greek men and women MPs and MEPs to take a stand against the TTIP agreements and the corresponding Comprehensive Economic and Trade Agreement EU-Canada CETA.
As she points out, "given that most of the text is now available to all and that the bang of the revelations makes the future of the agreement more uncertain than ever, it is time for the elected representatives of Greek citizens to take position publicly and clearly: declare openly and actively their opposition against two agreements that threaten health, our food, the environment, our social and labour rights and ultimately our democracy itself".
"From the texts that have been published it becomes clear that there is no way to bridge the gap between the European Union and the US, without Europe abandoning the red lines of environmental protection, public health and fundamental rights on which Europe was built. Greek MPs and MEPs must now be mobilized to pressure Commissioner Malmstrom: if it is being offered an agreement that harms European and national interests, then it should reject it", Tsigaridou stresses.
She adds, speaking to AMNA, that after the leak of the documents European leaders, such as the President of France Francois Hollande, and the Austrian Chancellor Werner Faymann, have already expressed their opposition on the progress of the negotiations
"Greece will be irreparably damaged by the application of TTIP, especially in the agricultural sector. Despite statements to the contrary from the Greek and the European side, there is no indication from the US side for the protection of geographical indications and the right of each country to refuse GM crops. The opposition of Greek MPs on TTIP and CETA is not only a matter of national interest but also of moral obligation", Tsigaridou says.
As she notes, "the negotiations on the agreement, as they are progressing so far, must cease. It is a matter of democracy, since an agreement in complete secrecy, cannot represent the interests of citizens. Discussion on an open trade must be made with an open dialogue that will inclde the elected representatives of citizens and representatives of civil society, and in no case just with the overrepresentation of the trade lobby".