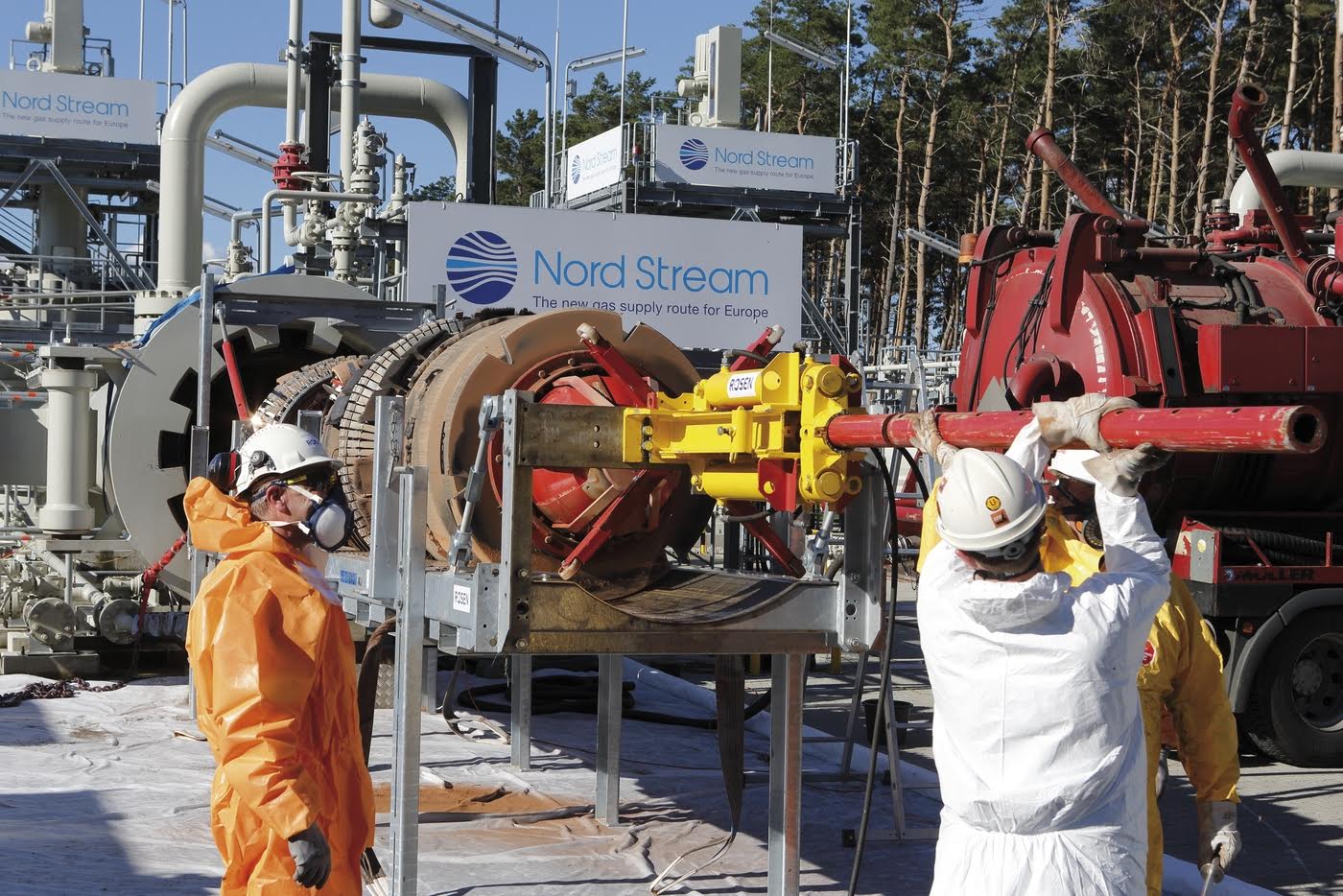 The EU Member States as well as the European institutions, the European Commission, and the European Council will be called upon to… do some acrobatics in the near future.
Germany's decision to pave the way for the construction of the second leg of the Nord Stream pipeline clearly indicates the intention of the German government to support Moscow while Russia is receiving straight shots from across the EU, because of its engagement in a "spy" war.
However, Berlin rejects this, arguing that there is no geopolitical approach and that the Nord Stream II pipeline is simply a choice based on economic criteria.
It is reminded that the Nord Stream II pipeline is expected to carry Russian natural gas under the Baltic and that the Nord Stream I pipeline is operational since 2011.
The decision on the completion of the Nord Stream II pipeline was made yesterday (March 27) by the BSH Federal Maritime and Hydrographic Agency.
In any case, Finland, Sweden and Denmark must then agree to proceed with the construction of the project, while the Eastern European countries are "lurking" in order to prevent this German Government from moving forward with this initiative, relying on the argument that the Nord Stream pipeline only increases Europe's dependence on Russia while effort is being made to release the "trapped" European energy market from Russian gas.
The U.S. have offered their "friendly" advice on the matter, pointing out that this pipeline is a foreign policy tool for Moscow. In any case, on one hand the decision of the European Council is pending, while, on the other the European Commission, if they proceed with the project, the European Commission's decision will also be pending.
The Eastern European countries have the necessary majority in the European Council to hinder the Nord Stream II pipeline works although the European Commission's opinion on the legal aspects of the case has been positive. The (near) future is of special interest as the sides involved will joust with each other… / IBNA