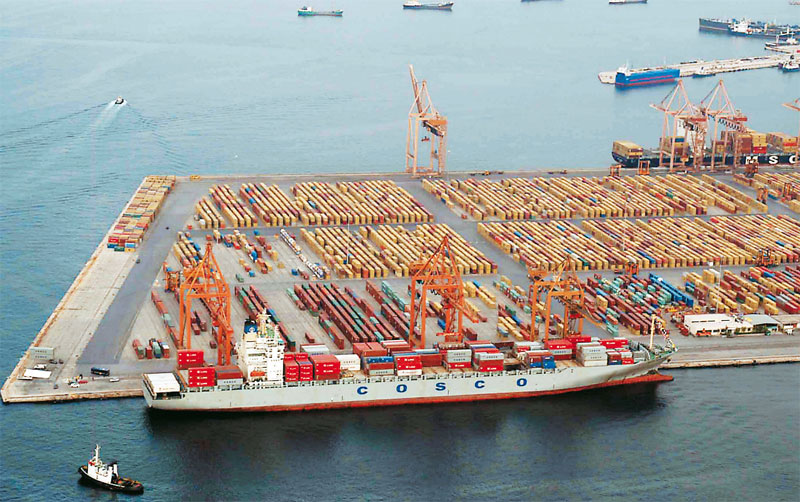 By Spiros Sideris – Athens
The European Commission gave the "go ahead"' to Greece for COSCO's new investment in Piraeus, as according to information, the Competition Commission and the Audit Committee of the European Union, approved the amicable settlement between the subsidiary of COSCO and Port Authority Piraeus SA (PPA) overcoming the biggest obstacle for the expansion of the Greek-Chinese cooperation in the port of Piraeus.
It is about the agreement of Piraeus Container Terminal (PCT SA) with the PPA, with which there will be an investment of an additional EUR 230 million.
This investment, according to sources from the Ministry of Maritime and Aegean brings tremendous benefits for the country. It not only doubles the amount of the investment, but also the job placements, creating 700 new direct and 1,500 indirect other.
The new Mayor of Piraeus opposes for the privatization of PPA
His opposition to the privatization of the Port of Piraeus expressed  the new Mayor of Piraeus Yannis Moralis after his meeting with Prime Minister Antonis Samaras at the Maximos Mansion.
"We are at a disagreement, because it was our commitment and still is our position, that the public character of the harbor should remain", Moralis said.
However, the Mayor said that there is an agreement with the Prime Minister that "The city of Piraeus must benefit from the operation of the port, something that was not the case up to now", adding that "the city must acquire a resource, a revenue that will be able to improve its operation and this income must be derived from the operation of the port".
The meeting took place at the initiative of Prime Minister after the letter he received by Moralis. All the issues that concerned the harbor and the municipality were discussed, such as the growth prospects, the strengthening of entrepreneurship, enhancing maritime and the maintenance of the judiciary courts at their current location.
The new mayor of Piraeus described the meeting as very fruitful and said he decided to have a longer continuous cooperation between the city and the government to better address its problems.