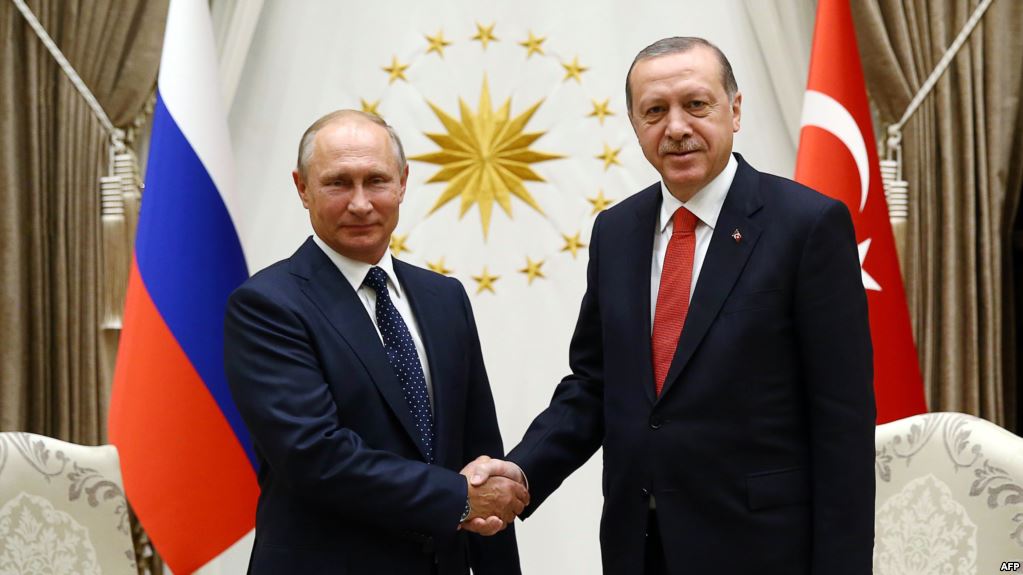 On Tuesday, Recep Tayyip Erdogan welcomed his Russian counterpart Vladimir Putin with whom he agreed on the earlier than planned delivery of the Russian S-400 air defense systems to Turkey.
"Speaking at a joint news conference at the Presidential Palace in Ankara, Turkish President Recep Tayyip Erdogan and his Russian counterpart Vladimir Putin said they have agreed to shorten the duration of the systems' delivery, without giving further details", Anadolu reports.
The S-400 has been described, as of 2017, as "one of the best air-defence systems currently made."
It is the "most advanced long-range anti-aircraft missile system" that Russia has ever developed, "with a capacity of carrying three types of missiles capable of destroying targets including ballistic and cruise missiles.
The system can track and engage up to 300 targets at a time and has an altitude ceiling of 27 kilometers (17 miles)."
The two leaders discussed regional matters, too, with the situation in Syria topping their agenda…. / IBNA