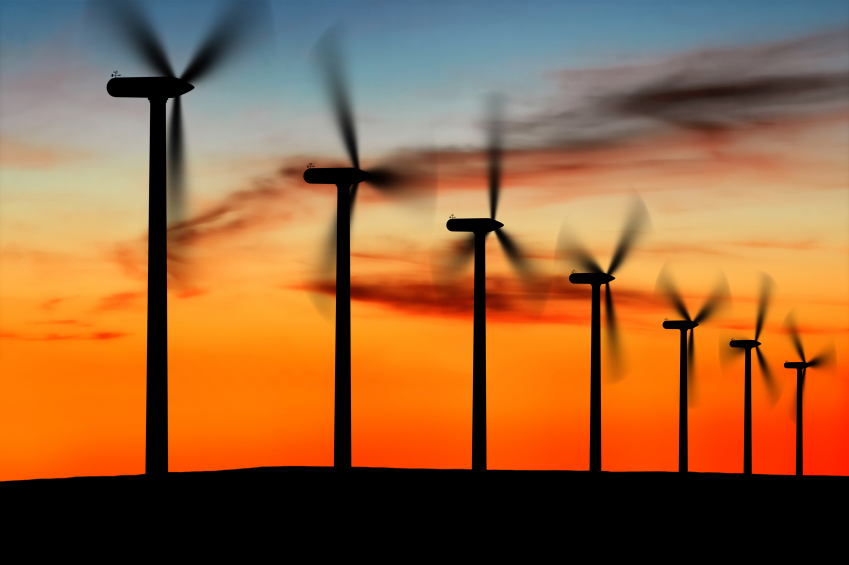 By Adnan Prekic – Podgorica
After the completion of the project for the construction of the second thermal power plant "Pljevlja", the montenigrin government has turned its focus towards renewable energy sources. The government has given its approval for the construction of wind farms at two locations in Montenegro, where more than 50 wind farms are going to be built. The project is worth 150 million euro and construction is to begin in two months.
Investors who are willing to invest in renewable energy have prepared the complete documentation, and now with the permission of the montenegrin government they can begin preparatory work for the construction of wind farms. Two wind farm will be build with 52 wind turbines that will produce 120 MW of electricity, which will be sufficient to supply about 40,000 households. Although the lease agreements for building the wind farms were signed four years ago, the conditions for the construction of these facilities have only now been created.
The first location is a place called Krnovo in the central region, at which the production capability of the wind farm will be 72 MW. The contract for this location has been signed by the consortium "MHI-rimmed Consulting GmbH", whose members are "Hansel Consulting" GmbH from Austria and France's "Akuo Energy". The lease period is 20 years, with the possibility of extension to a maximum of 5 years. The value of the construction projects for 30 wind turbines is about 110 million euro.
The location of the other wind farm is on the coast of Montenegro, in Mozura between Bar and Ulcinj. The production capability of the wind farm will be 46 MW and the project will be implemented by the consortium of "Fersa Energias Renovables" SA Spain and "Čelebić" DOO Podgorica. The agreement also provided for the lease of 20 years, with the possibility of extension to 10 years. The project envisages the construction of 23 wind farms that would be powering nearly 15 thousand households.
The total value of both projects is more than 150 million euro, with the first construction work expected to start in two months. For the first 12 years of service the purchase price of electricity produced in this way will be guaranteed.