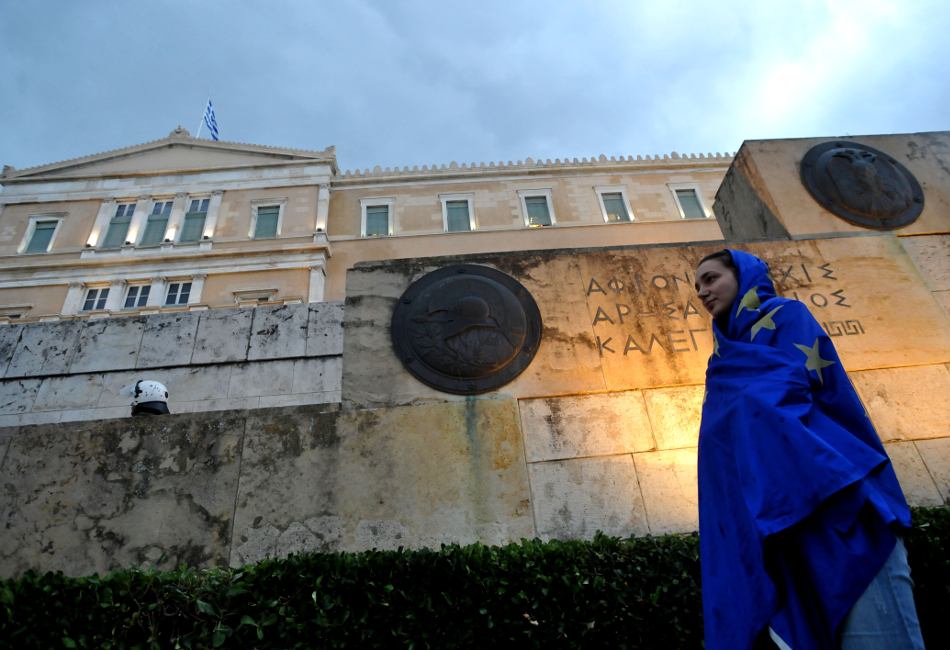 Athens, July 28, 2015/ Independent Balkan News Agency
By Spiros Sideris
The citizens of the countries affected by the economic crisis do not trust state institutions, while in a big part of Europe faith in the political and economic system is greatly reduced, according to a survey of the German Economic Institute (IW).
Greece ranks last in terms of faith in the political (3.1%) and the economic (21.9%) system. On the other hand, in the first positions of trust in the political system are Denmark (92.2%), Finland (90.8%) and Sweden (90.7%) and the economic Sweden (91.6%), the UK ( 83.8%) and Denmark (81.7%).
Because of the economic crisis, Europe is now immersed in a crisis of confidence in democracy, which is beginning to affect countries like France and Britain.
"There is a vicious circle of economic crisis and lack of trust in politics", said the head of the IW Michael Hüther.
Researchers of the IW created a trust board for 20 European countries, with which they wanted to see how strong is the faith of citizens in the political, economic and social system of their country.
According to the survey results, citizens in Italy, Portugal and Greece are in the bottom three spots.
But what causes even greater concern is the fact that from 2000 onwards, there is a steady decrease in southern Europe in the faith of the political system.
"With the euro it was able to hide for a while the lack of trust in some EU countries", Hüther moted, but the economic crisis has brought the lack of confidence in the foreground.
Although in the early 2000s Spain and Portugal trusted the financial system as much as Germany, now Spain is in 15th place and Portugal in the 16th.
Under IW, there is a clear relationship between economic prosperity and faith in a European Union that works: the higher the per capita gross domestic product, the stronger the belief in democracy and the economic system.
However, under no circumstances did the faith in the political system in all EU countries decrease after 2000. For example in the countries of northern Europe it has remained stable at a high level.
The lost faith in southern Europe can be reversed only with time. "In general, it can only be restored in the very long term", explained Dominic Enche, one of the authors of the research.