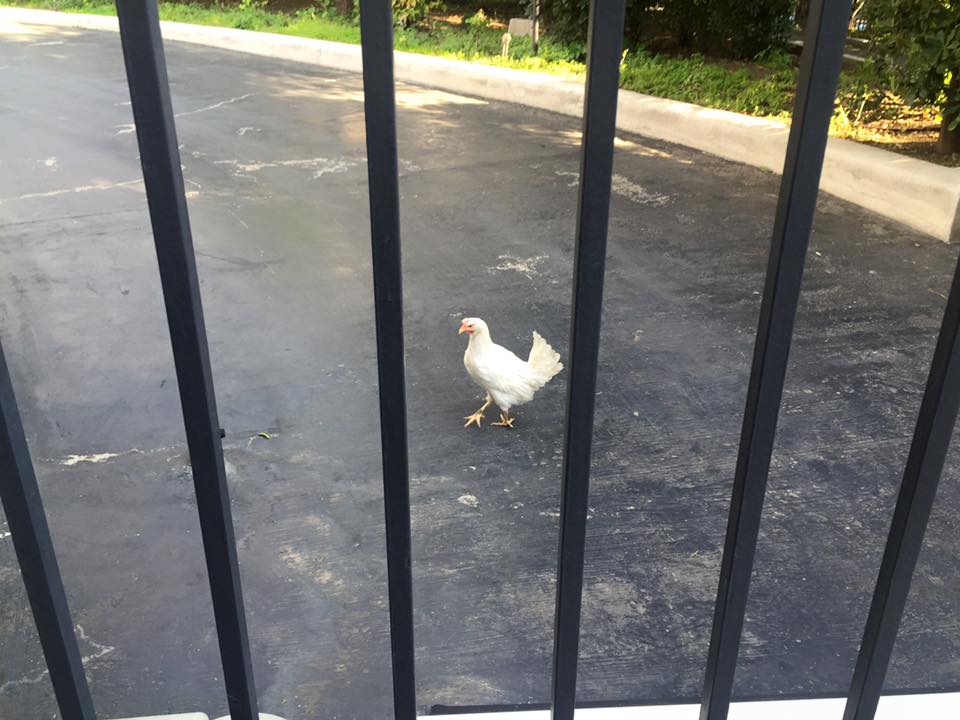 Athens, January 20, 2016/Independent Balkan News Agency
By Olga Mavrou
Two days ago a 48 year old woman let a white chicken in the courtyard of the office of the Prime Minister saying "you pretend to be roosters, but you are chickens".  A few months ago the same activist had been arrested because while Prime Minister was speaking in the parliament and she was sitting quietly in the citizens' seats,  she suddenly started shouting "we voted NO  in the referendum for the memorandum" –to  protest that the government did not take into account the refusal of the Greek people as it was expressed in the referendum but moved on to compromises with the lenders.
This time the activist Avgi Voutsina  let her chicken in the yard to express her opinion that the government did not act bravely against the lenders and the conservative Europeans  but like a frightened chicken. Now she is concerned on the whereabouts of the chicken, but though the police tried to… arrest it, the chicken was not found.
"We were either going to make a soup or give the chicken political asylum and keep it as a mascot in a hencoop, but we were unable to locate  it… It was gone" said with mirth the Parliamentary Speaker for SYRIZA, Olga Gerovassili when she was asked about the incidence by reporters.
Photo: Karfitsa.gr