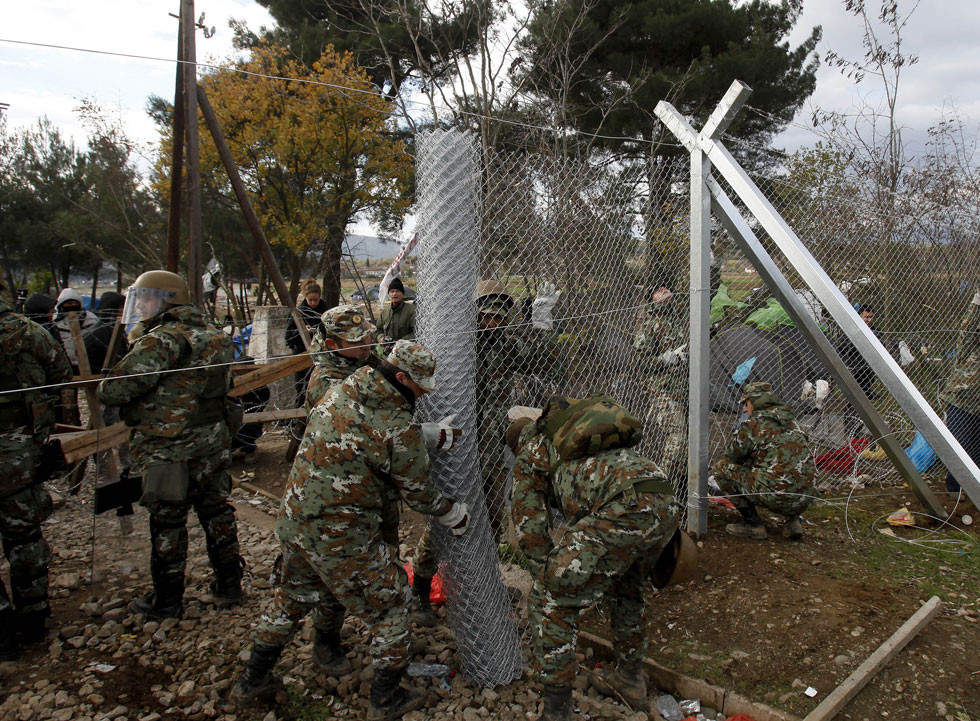 Athens, February 7, 2016/Independent Balkan News Agency
By Olga Mavrou
Europeans want to get rid of the refugees and they are willing (and planning) to treat Greece as a non member state because of the difficulty in securing the country's borders with peaceful means. With the false alibi that Greece can not guard its borders they are plan to guard the frontiers of FYROM from… Greece (!!!) so that no refugees and migrants pass from there to western, northern, eastern or central Europe.
The situation (even if Greece is not officially "expelled" from Schengen) will turn the country with the struggling economy into a huge camp of trapped refugees and migrants. This will cause too many problems, especially in the capital and the islands where hotspots are to be built, since most of the Greek islands live on tourism. After all, Greece is a country of 11,000,000 people. If 300,000,000 people in the EU can not deal with the influx of refugees, how is Greece going to cope with the influx of approximately 1 million desperate migrants?
New episodes in Kos Island due to hotspot construction
Residents clashed for a third day in a row with the police because they do not wish permanent hotspots to be build in their island.
About 300 citizens lit fires blocking the road which leads to the construction area and they threw stones at the police -police answered with tear gas. There were also two injuries –one civilian and one policeman.
The government accused the demonstrators that they align politically with the extreme right wing parties, but the mayor of the city of Kos  who was for many years member of the PASOK (centrist- socialist party) said:
"We are democrats and do not follow the  extreme right wing parties, nor we  hold something against refugees and we have proved that, but government insists on building camps wherever they chose without our consent and nobody gives us at least a timeline, if this situation will be permanent or not. Our island lives mainly on tourism and a permanent camp will be a serious blow to the touristic revenues of Kos".