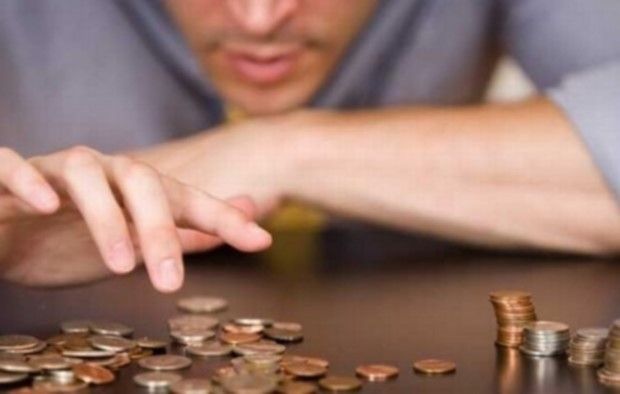 Athens, January 19, 2016/Independent Balkan News Agency
By Olga Mavrou
Greeks have lost more then a third of their income in the last four years according to the tax returns that were publicized by the ministry of Finance. While the income of the taxpayers was 104,6 billion Euros in 2010, it fell to 74 billions in 2014. Employees and pensioners lost the most, since they declared 82 billions back in 2011 and only 56 billions in 2015.
In total, the Greeks declared last year almost 74 billions, most them coming from employees and pensioners (who is impossible to evade taxes). The employees and pensioners consist also the main bulk of taxpayers –they are 5.370.000.  Self employed, businessmen, company owners, doctors, engineers, and other occupations that are considered much wealthier then pensioners and employees and who are 500,000, declared only 4,8 billion euros –that would mean an income of… 1.000 euros a month per citizen.  That would also mean that a ship-owner earned as much as an employee working in a shoe shop….Yet, the division is not in equal parts and we did it only to show the obvious but difficult to prove  tax evasion and the main reason the state keeps taking taxes and putting pressure on poor employees and pensioners –they are the only ones  that can not hide their income.
Almost 60% of the businessmen declare that they earned up to 400 Euros a month! Farmers, who are 432,000, totally declared 1,3 billion Euros. A percentage of 85% of them declared that they earned 400 Euros a month.
According to their tax returns, of the 8,517,000 taxpayers, only 10.000 citizens said they earned more then 100.000 a year and only 38.000 taxpayers (said they) earend  from 50,000 up to 100,000 Euros. About 600,000 citizens declared their income was from 20,000 to 50,000 euros. That leaves the… rest, that is 7, 800,000 Greeks trying to survive with an income of 0 (the unemployed) up to 20.000 euros.