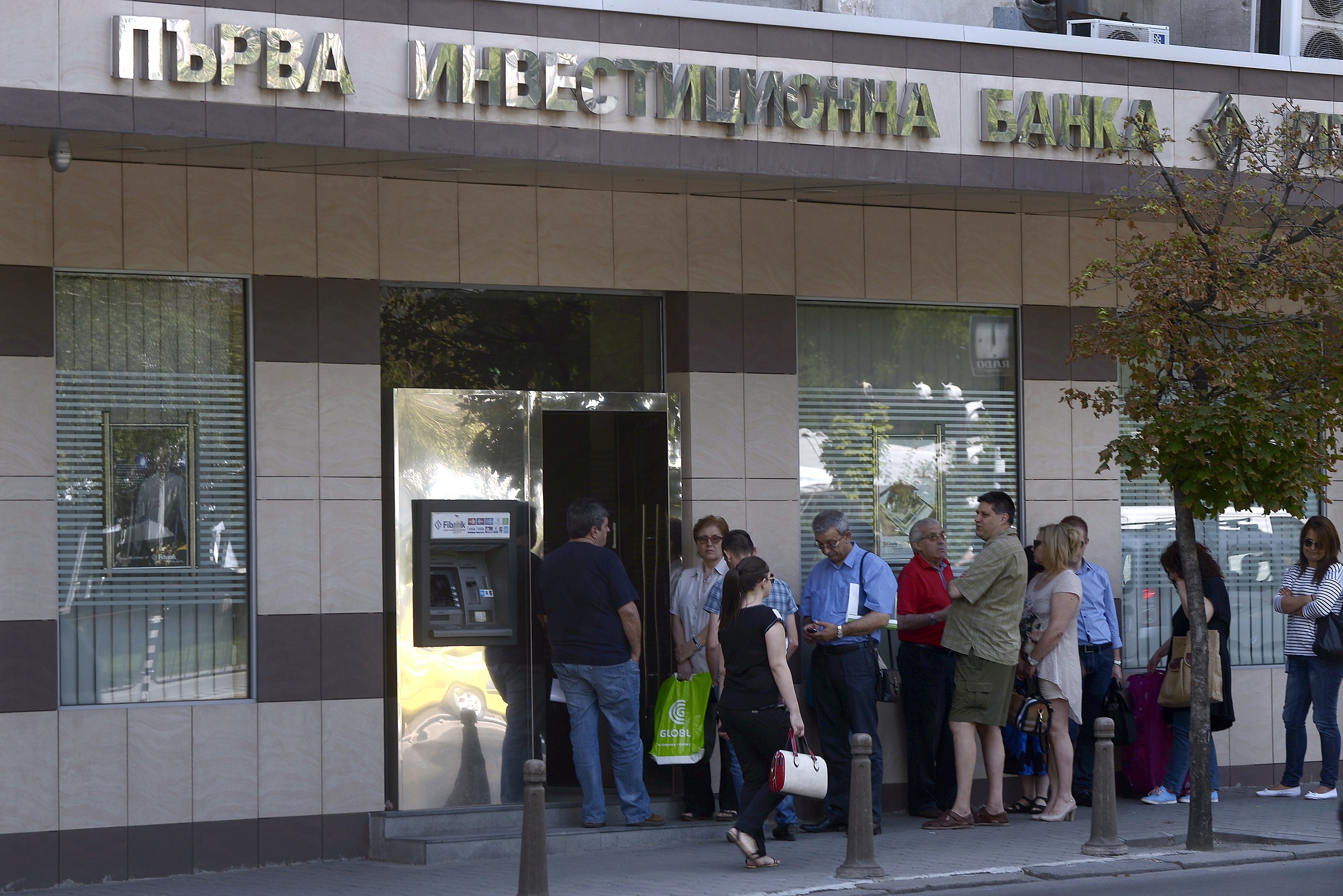 Sofia, June 30, 2015/ Independent Balkan News Agency
By Clive Leviev-Sawyer of The Sofia Globe
Greeks hit by bank closures and capital controls have been heading across the country's northern border to Bulgaria to try to draw money from ATMs, with no success as their bank cards when used abroad are still subject to the imposed limit of 60 euro a day.
The Greek government announced on the evening of June 28 that banks would be closed until July 6 and also announced the 60 euro limit on cash withdrawals from automatic teller machines.
Media reports from Greece showed frustrated consumers trekking from one bank machine to another as a significant percentage – the scale is disputed – had run dry.
Bulgarian media reported that Greeks had crossed the border into Bulgaria not only to shop for cheaper goods but also to stock up on petrol at lower prices, amid concerns – fuelled by media reports – that in smaller settlements, petrol could run out.
Bulgarian local television station Nova Televizia reported on Greeks, such as one, Antoni Tsubliksis, coming to the neighbouring country to fill their tanks, saying "it is much cheaper here than in Greece" – and also, facing a cash shortage, Greeks choose to shop for ordinary goods in Bulgaria.
But while in Greece, ATM cash withdrawals did not apply to those with foreign bank cards, in foreign countries such as Bulgaria, attempts to draw money for those with Greek bank cards meant only frustration as the capital controls were applied universally.
In Bulgaria's border regions, in recent years reliant on cash boosts from Greeks crossing the border for cheaper shopping, the bank restrictions were not good news, raising concerns of lower profits.
On June 30, Bulgarian daily Sega reported that Bulgarian businesses were "moderately worried" by the deepening crisis in Greece, especially small and medium enterprises.
Bulgarian private sector business associations said that exporters were the most concerned. The head of the Association of Industrial Capital in Bulgaria, Vassil Velev, said, "Greece is our fifth largest trading partner and the contraction of the local (Greek) economy will be negative".
Velev said that SMEs exporting to Greece could be in serious difficulty because of delayed payments.
Bulgarian Industrial Association deputy head Kamen Kolev said that it would be good if companies had alternatives if Greece went bankrupt and left the euro zone.
"We have a fresh example of the Russian rouble, which depreciated a few months ago, and companies that traded with Russia, lost market there because their goods have proved to be expensive. Something similar will happen if Greece returns to the drachma," Kolev said,.
Open Society Institute economist Georgi Angelov also believes that the banking holiday in Greece will negatively affect trade, local media said.
"It should be borne in mind that the majority of transactions between the two countries were of Greek companies that trade with each other, and it is difficult to predict the effect," he said.
"Before the crisis, Greece was the number one export destination for Bulgaria, but our companies gradually shifted to other countries and today exports to Greece are only about six per cent. Bulgaria is no longer as dependent and Greek investments and in recent years about 10 000 Greek companies have moved to Bulgaria. That means that the Greek crisis leads to displacement of small businesses into Bulgaria and the worsening of the crisis will accelerate this process," Angelov said.
Because of the closed banks, payments between tour operators and providers of tourist services in Greece will be difficult.
The Greek Ministry of Economy announced that restrictions on capital movements will not apply to foreigners and holders of credit cards issued outside Greece will be able to withdraw from ATMs The problem is that ATMs now often remain empty, and hotels and shops are beginning to refuse card payments because the money goes into a blocked account.
Roumen Draganov, head of the Institute for Analysis and Assessment of Tourism, said that Bulgarian tourists generally carry cash because they know that Greek hotels and restaurants do not like credit or debit cards.
He said that Bulgaria's tourism business could suffer from a loss of Greek customers, pensioners and state employees, because their income comes from a budget under threat.
On the other hand, the Greek problems lead to depreciation of the euro, making countries like Greece and Bulgaria more attractive for tourists from countries with other currencies, such as US dollars, pounds sterling and yen.