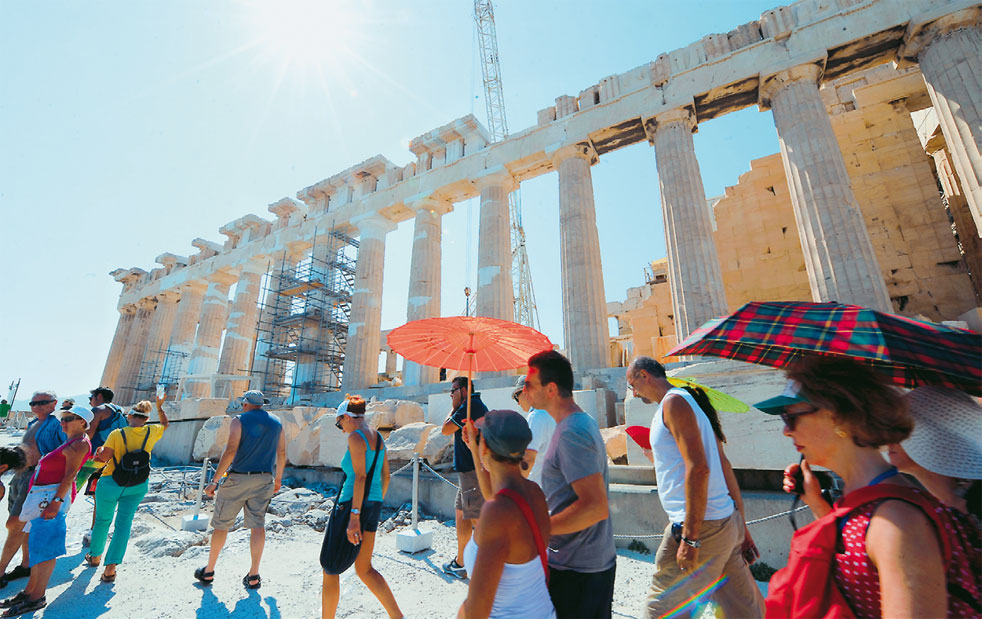 Athens, December 27, 2015/ Independent Balkan News Agency
By Olga Mavrou
Despite the negative headlines for Greece during 2015,  about strikes, closed banks, capital controls etc, the number of tourists in 2015 increased. There were 26 million tourists compared to 22 million in 2014. According to the Association of Greek Tourist Enterprises the revenue from tourism increased  to 14.5 in 2015 compared to 14.3 billion last year.
In 2016 tour operators expect an even bigger rise in revenues,  because of the Russian tourists who used to travel to Turkey, and now (because of the tension in Russian Turkish relations and also because of the violence due to the Kurdish issue) they might turn to other destinations. Nevertheless Greece is more expensive then Turkey, because of higher taxes. Russians face also a crisis and since ruble is relatively weak, they might prefer Egypt or even not to travel at all abroad. Another problem is the biometric visa required by Russian tourists because of the Schengen Agreement.
Easier visas for Russians
Greek Ministry of Economy and Tourism announced 20 days ago that the Greek consulate in Russia will be better equipped so that visas there are approved faster. Yesterday it was confirmed that the Greek government decided some specific measures for the facilitation of Russian tourists and for  the simplification of the time consuming procedure in visas requested.
Tour operators are optimistic that not only more Russians will eventually be visiting Greece, but also many western Europeans, considering Greece a comparatively safe destination –no matter how many strikes and protests and rallies are happening, there are no attacks of fanatic groups of Muslims. Tour operators confirm that there are already more reservations for the summer of 2016 compared to the reservations Greek hotels had on December of 2014 for the summer of 2015.
A drop might be expected in islands that have turned into refugee "camps", but the situation is expected to improve if Turks keep their promise for a better management of the refugee "tide" that heads to Greece from their shore.