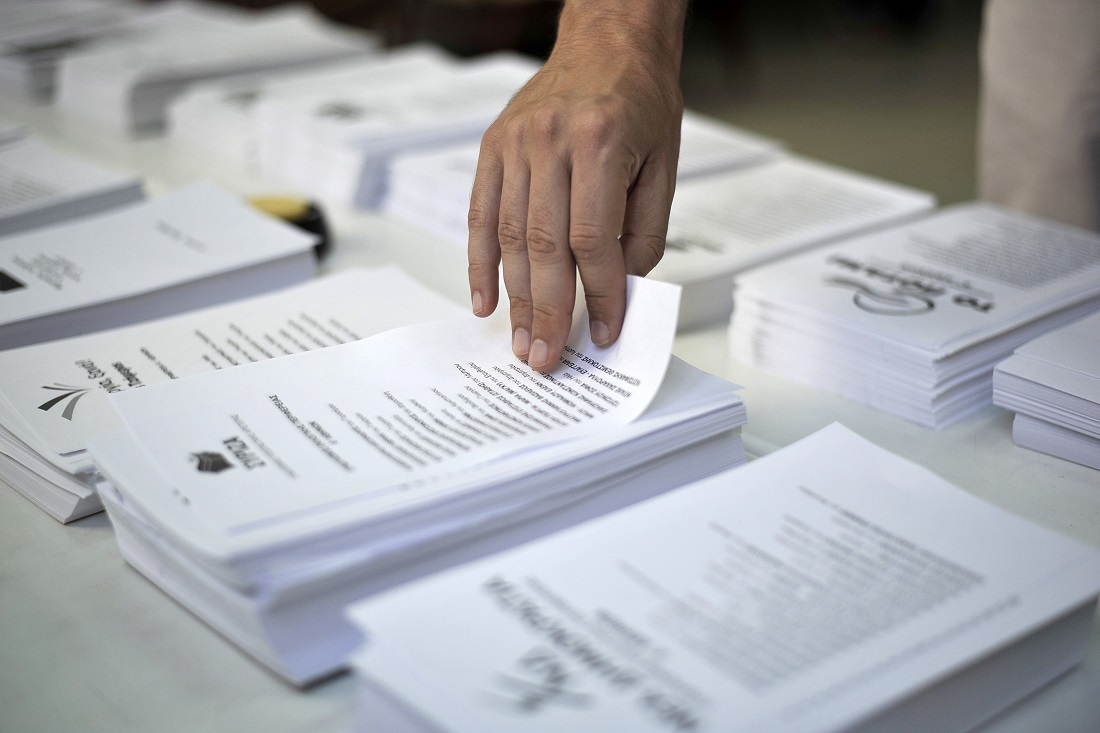 An opinion poll by Metron Analysis for Mega Channel shows ruling New Democracy leading main opposition SYRIZA by double figures on Thursday, while the majority of Greeks oppose any notion of a snap election.
As Greece prepares to completely lift a lockdown imposed in March to contain the spread of coronavirus, 41 percent of respondents told Metron Analysis that their greatest concern for the future is the economy (compared to 31 percent in the previous poll in April). Coronavirus was second with 20 percent.
The vast majority of Greeks (84 percent) appear pleased with the government's handling of the coronavirus health crisis, while 73 percent approve of efforts to reform digital governance. Most notably, there is also high approval of the government's policy in tackling crime (56 percent) and dealing with Turkish provocations on the Evros border and elsewhere (52 percent).
In terms of voting intention, the poll showed New Democracy leading with 40.3 points, followed by SYRIZA on 20.9 points, the Movement for Change (KINAL) on 5.1 points, the Communist party (KKE) on 4.6 points, the Greek Solution party on 2.6 points and DiEM25 on 2.5 points.
Despite persistent rumors and reports in part of the press that the Prime Minister is being advised to take advantage of his government's popularity and call a snap election, 8 in 10 Greeks oppose an early vote, while 64 percent believe "things are moving in the right direction" and 68 percent take a positive view of the Prime Minister Kyriacos Mitsotakis's work in government.
Conversely, main opposition SYRIZA party leader is seen in a negative light by 65 percent of respondents, while only 25 percent take a positive view of him in terms of how he is performing as leader of the opposition. As a whole, the main opposition party takes 21 percent in positive views and 69 percent negative.
Finally, the survey showed some Euroscepticism among the electorate, as 53 percent said they took a negative view of the European Union as an institution and 40 percent were positively disposed towards the bloc./ibna