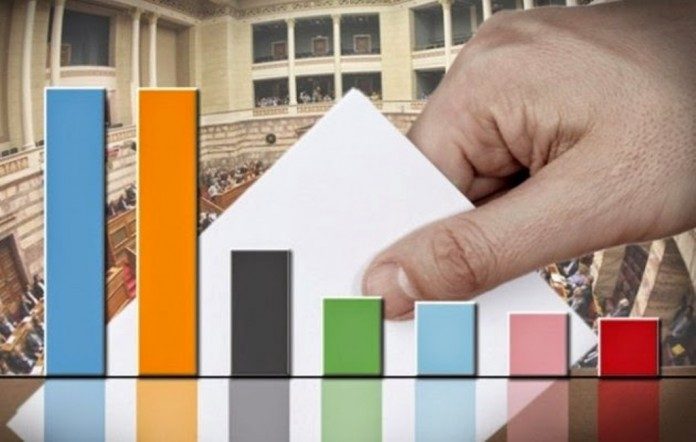 The latest opinion poll by Pulse for SKAI TV shows six in ten Greeks are concerned about rising tensions with neighboring Turkey and Ankara's aggressive stance towards Athens.
Moreover, five in ten respondents said they approved government policy in relation to Turkey, internal security and the economy.
Concern about Ankara's actions in the Easter Mediterranean is particularly high among supporters of the Movement for Change, with 75 percent saying they are worried, followed by 68 percent of New Democracy voters and 53 percent of SYRIZA supporters.
Notably, among SYRIZA supporters, there is 20 percent approval of the government's initiatives to impose public order, despite heavy criticism from the main opposition party on this matter in recent weeks.
Conversely, just three in ten Greeks believe the government is dealing with the refugee / immigration crisis correctly.
In terms of the economy, the government's initiative to introduce lower tax rates since coming to power almost six months ago is proving popular with the electorate. A total of 55 percent believe economic policy is in the right direction, with 36 percent believing the opposite.
In terms of party popularity, New Democracy has a 13 point gap on main opposition SYRIZA. Analysts point out that the political landscape in Greece is more or less unchanged since the July 2019 general election, pointing to a period of political stability in the country and a less volatile political environment.
More specifically, the ruling party took 38 percent (unchanged from the previous Pulse poll), with SYRIZA on 25 percent (up one point), followed by the Movement for Change on 6.5 percent, the Communist Party on 5.5 percent, the Greek Solution party on 4.5 percent and DiEM25 on 3 percent.
A total of 45 percent of respondents believe Kyriacos Mitsotakis is better suited for the role of Prime Minister, with Alexis Tsipras on 27 percent./ibna