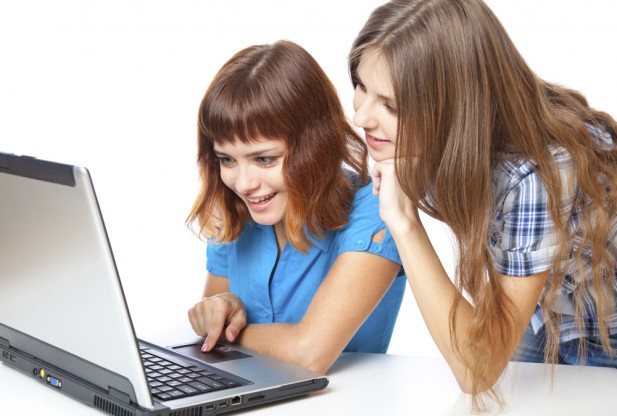 By Spiros Sideris – Athens
About one in three Greeks state never having used a computer (34.4%) or the internet (36,3%). More women (40.8%) than men (35.9%) have never used the Internet.
On the other hand, the proportion of citizens of the country who use the internet regularly, has been constantly increasing in recent years at an accelerated rate, resulting in 81% of users using it almost daily. The personal computer remains the most popular device for Internet access (percentage 91.5% of the users), while thanks to 3G technology and "smartphones" there is a significant increase in internet access through mobile devices (18.7%).
This, among other things, is revealed by the survey of the Observatory for the Administrative Reform of Information Society SA conducted in 2013 on the use of new technologies by the citizens.
From the survey it was found that the percentage of people who buy goods or services for private use over the Internet is constantly increasing in Greece, with the most popular product categories being clothing and footwear, and electronic devices. Greeks carry out one to five online purchases per quarter and spend up to 500 euros in total in electronic commerce.
61.5% state that they have internet access at home and 37.5% that they do not. In terms of age groups, about three in four people aged 66-74 years old (73.4%) say they do not have home internet access, as well as 57.3% of the people aged 55-65, while the lowest percentage with no internet access concerns young people in the age group 16-25 years old (18.4%). Among Internet users, 81% use it every day or almost every day and 14% a few times a week.
Obtaining information about products and services (76.7%), emails (74.6%), reading electronic magazines and newspapers (70.5%), entertainment (games-pictures-music-movies – 63.9%) and spending time with social networks like Facebook (51,4%) are the five main online activities of users.
The vast majority of citizens believe that thanks to online access there is a marked improvement of their transactions with the government (90%), in addition to having greater civic participation (88%). Regarding internet security, 60% say they have encountered such problems.
In education, more than half of the greek schools (54%) now have their own website, while 30% of the students use smartphones at school.