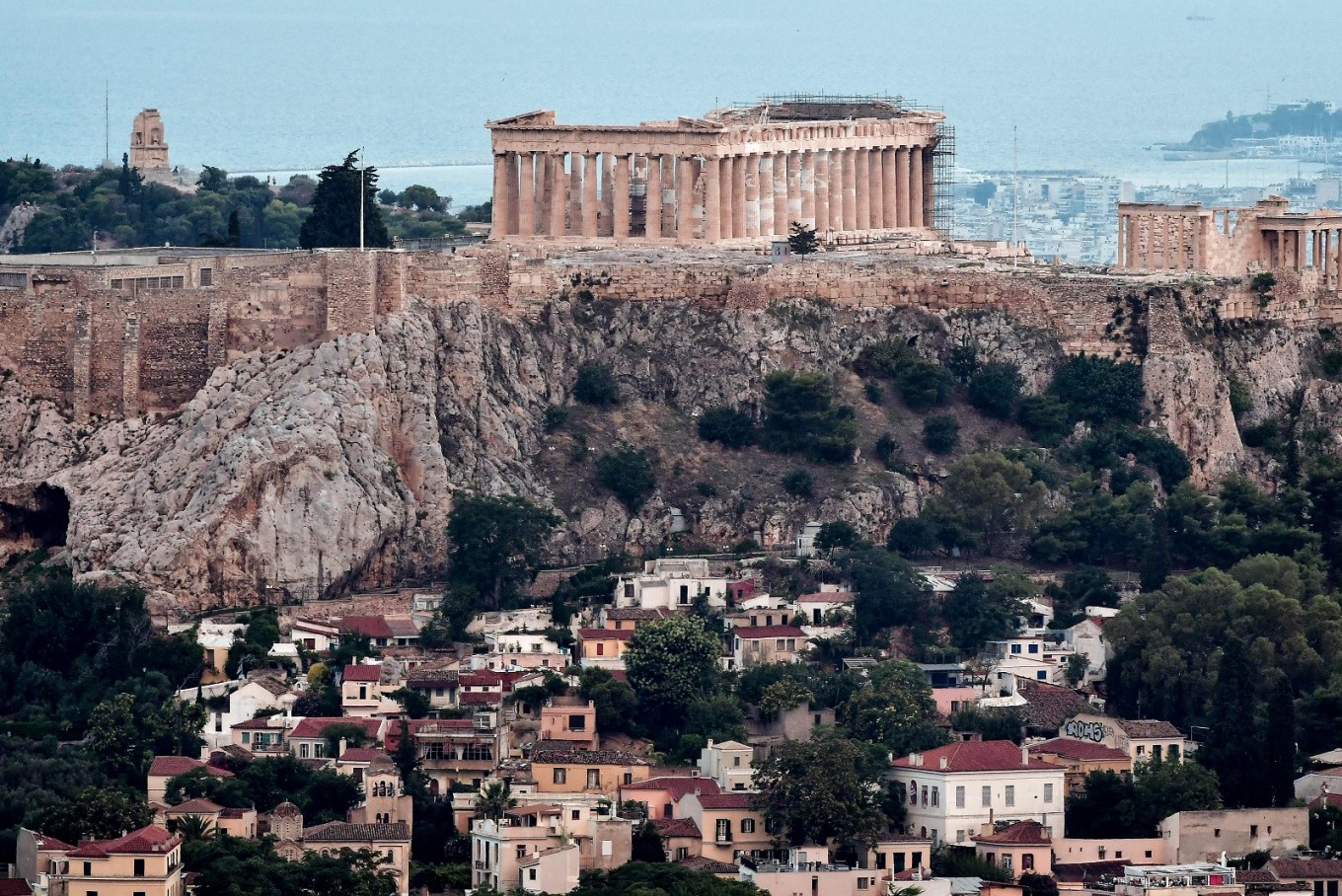 Compliance with emergency restrictions on movement was high across Greece during the Easter break.
Greeks stuck to the restrictions and spent the day with their close families and roasted lamb on verandas and balconies for the traditional Easter meal. Very few exceptions were reported, mainly in Athens and Thessaloniki, where there was some congestion along coastal promenades on Sunday.
However, the vast majority abided by the rules, boosting chances of some restrictions being gradually lifted in coming weeks. Local reports suggest a gradual relaxation of restrictions is set to begin early May.
During a regular briefing, the Civil Protection Deputy Minister, Nikos Hardalias, said compliance with restrictions over the Easter period was satisfactory.
The Minister thanked citizens for responsibly abiding by the emergency rules, adding, however, that "we must be patient at least until 27 April, until when measures continue to apply in full". He went on to say that the government was "carefully preparing a gradual lifting of measures".
On Easter Monday, the country's Health Ministry announced 10 new confirmed coronavirus cases. The total number of people who have contracted the virus in Greece now stands at 2245.
The total number of people whose lives the coronavirus has claimed is now 116, with an average age of 74. Over 90 percent of the people that have died faced underlying health problems and/or were over 70 years old.
A total of 61 patients are on ventilators in intensive care. These patients have an average age of 68 and the majority are male, while 84 percent face underlying health problems and/or are over 70 years old. To date, 44 people have been discharged from ICUs in total.
The ministry also informed that a total of 54,344 tests for coronavirus have been carried out in Greece, while plans are being made to further increase testing in coming weeks, as authorities prepare to begin lifting some restrictions on movement and a nationwide lockdown on business.
Professor Sotiris Tsiodras – who leads a Health Ministry committee of experts tasked with tackling coronavirus – said safety precautions will be taken once emergency measures begin to be lifted. These include safe distancing and the use of masks by the public in closed spaces, the professor said./ibna