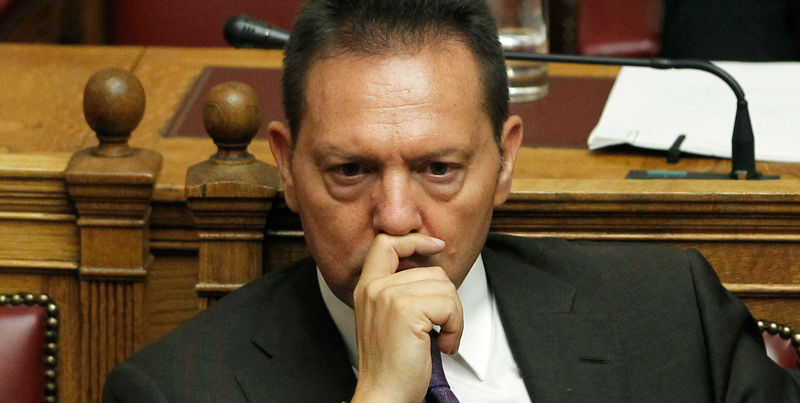 By Lefteris Yallouros – Athens
Greece may hay have scraped through the latest troika assessment of progress made in the implementation of the country's fiscal adjustment program; however, there is great cost to be carried by Greek tax – payers.
The country received approval for the disbursement of the next tranche of its EU-ECB-IMF sponsored bailout loan. The Commission's progress report on which it was based and the updated Memorandum of Understanding that came with it and highlights Greece's upcoming obligations revealed a significant burden will be imposed on Greeks yet again.
The Commission's report foresees the need to extend the implementation of an extraordinary solidarity tax to 2016 and possibly extend a special property tax too to 2014. The exact amount property owners will be called to pay depends on the Greek government's ability to meet fiscal targets and actually collect taxes imposed.
Tax bureaus not meeting collection targets will be shut-down, bringing the total number of agencies down to 120 nationwide by the end of September.
Furthermore, the new MoU expects the number of Greek civil servants to be slashed by 25.000 by the end of 2013 and minimum wage structure should be re-assessed in March 2014 – raising fears that a new reduction is being envisaged.
However, Greek Finance Minister Yannis Stournaras was much more optimistic than the country's lenders. In contrast to the latest projections by the Commission that predict Greece faces a fiscal gap of around 2 percent of GDP or about 4 billion euros over 2015-2016, Stournaras said Athens's own forecasts, may show that there is no gap at all.
"We are running our own forecasts for the medium term so let's first of all see if there is any fiscal gap because you know these things are very sensitive to the growth rates," he said. "And if there is any, we definitely cannot cover it with wage or pension cuts or with tax rises. Any gap should be covered through reforms."
"If we have a positive growth rate for one or two quarters and at the same time have a primary surplus then anything is possible – even to tap markets next year," Stournaras told Reuters.