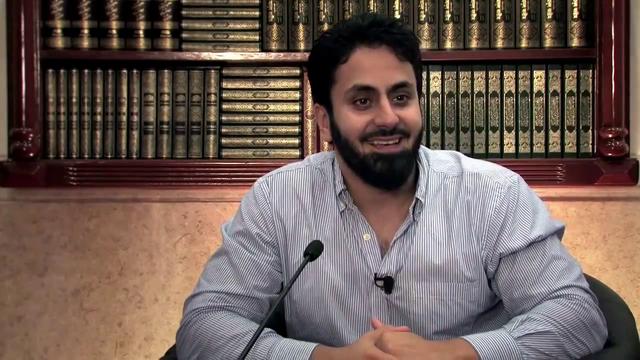 By Thanasis Gavos – London
A 33-year old Londoner of Cypriot and Greek origin has been named by British media as one of the leading and most influential preachers of Islam in the UK, described as a member of a new generation of radical Muslims active on home soil.
The debate over the future of extremist Muslim clerics and preachers in the UK has blazed up after the barbaric murder of the 26-year old soldier Lee Rigby in Woolwich by two radicalised Muslim Britons of Nigerian descent on May 22.
Hamza Andreas Tzortzis is indeed one of the most up-and-coming Quran preachers in Britain, taking part in university lectures and academic debates. His passionate arguments have bestowed him an equally passionate and fast growing entourage, but also critics who associate him with extremist elements.
He does reject (most of) the western lifestyle and he has been accused of also rejecting the need for expression of freedom or of equating homosexuality with paedophilia or even cannibalism, as a crime. On occasions he has dismissed such allegations and it must be noted that he has never been accused by the authorities for any kind of terror related or other offence. His has even participated in public debates with other well known speakers.
The closer he has come to evidently being linked with extremists is through his alleged or proven connection to "controversial" organisations, such as the Green Crescent, Hizb ut Tahrir and iERA. After the recent references to his name in the media and the enhanced alert of the British authorities Mr Tzortzis is thought to be included in the long list of Muslims that are being monitored more or less closely.
As he himself has narrated, Hamza Andreas Tzortis was born in Hackney, London to a father originally from north-western Greece and to a Cypriot mother that migrated to the British capital after the 1974 Turkish invasion. He grew up in a Christian "spiritual/secular" environment, but growing up in the then "Bronx of Britain" he got drawn into the gang culture. He has revealed he was a member of the 14K Chinese gang in east London.
He studied psychology but did not complete his university studies, as he trained for project manager. Having been spiritually intrigued by Islam he started delving in the Quran teachings while on holidays in Greece, learning excerpts in Arabic. Then in October 2002 he converted and in the latter years he has proven one of the most influential public speakers on Islam.
As he says he is still Greek, loving Greek food, Greek poetry, his Greek family and even Greek dancing. He has cited Antonis Samarakis's 'Zitite Elpis' ('Hope Wanted') as one of his favourite books.