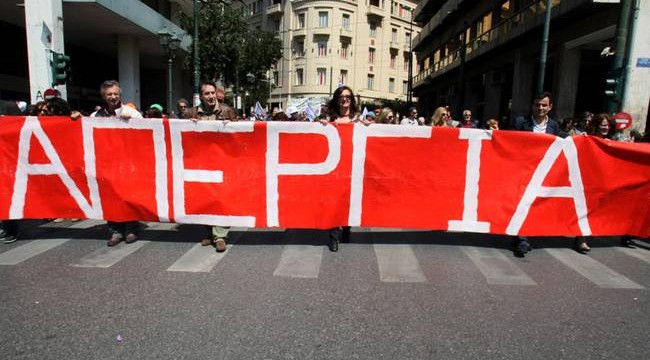 Athens, April 7, 2016/Independent Balkan News Agency
By Zacharias Petrou
Negotiations between the Greek Ministry of Labor and the country's lenders on social security reform appear to have progressed, however, many major issues, such as replacement rates and supplementary pensions, are still open as creditors are pressing for deep pension cuts and many changes to the social security system affecting current and prospective pensioners.
It is estimated that new pensions will be reduced by up to 20% compared to current pensions. Supplementary pensions will also be reduced up to 40%.
The Greek side believes that an agreement will be reached before April 20. "We are very close to an agreement", government sources claim.
The technical team representing creditor institutions abruptly raised an issue regarding the age threshold on granting pensions to widows. For future widow's pensions, creditors demand a threshold is set at 57-58 years, as this is the case in most European Union member-states.
The topics that have been finalized, according to the Labor Ministry, are:
The national pension at 384 euros for 20 years of insurance and 345.6 euros for 15 years of insurance
The replacement rates which will start at 0.77% for the first 15 years, up to 2% for 40 years of insurance.
On Thursday, public-sector workers went on strike against the pension and tax reforms.
"Our strike is just a warm-up, we will stage a 48-hour strike when the government submits the bill (to parliament) with the measures," public sector Union ADEDY, which represents approximately 500,000 public sector workers and pensioners, said.
Lawyers, journalists, teachers, doctors, air-traffic controllers and pensioners joined the 24-hour, nationwide strike. The workers staged a large rally in central Athens. Communist Union, PAME, also staged a protest in the city center.
Deep pension reform is one of many prerequisites, especially for the International Monetary Fund, in order for the first review of Greece's bailout program to be successfully completed.