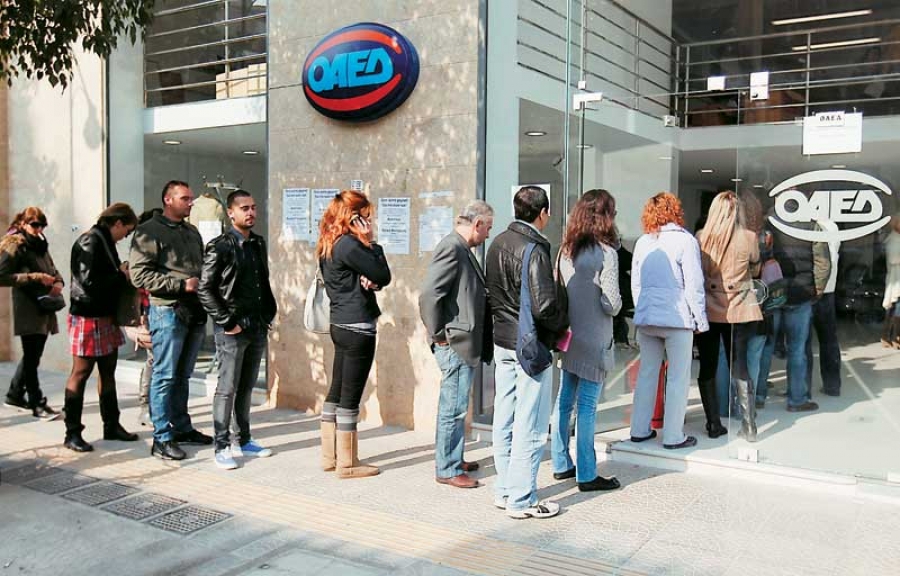 A slight decrease compared to the revised November figures was the unemployment rate in Greece in December 2017.
According to the seasonally adjusted data released by the Hellenic Statistical Authority (HSA – ELSTAT), the unemployment rate in December stood at 20.8%.
The total number of employed persons amounted to 3,760,399 in December, the unemployed to 989,199, while the economically inactive population amounted to 3,247,446 people.
Employed persons increased by 107,687 compared to December 2016 (+ 2.9%) and by 8,378 persons compared to November 2017 (+ 0.2%), the unemployed decreased by 11,4% or 127,352 on a yearly basis and by 0.7% or 6,978 persons on a monthly basis, while the economically inactive decreased by 0.4% on an annual basis (12,702 persons) and by 0.1% on a monthly basis (4,088 persons).
By gender, the unemployment rate for women is 25.8% and for men 16.9%, while most unemployed that are registered continue to belong to the 15-24 age group (45% in December 2017)…/IBNA
Photo: People queuing outside the Greek Unemployment Agency