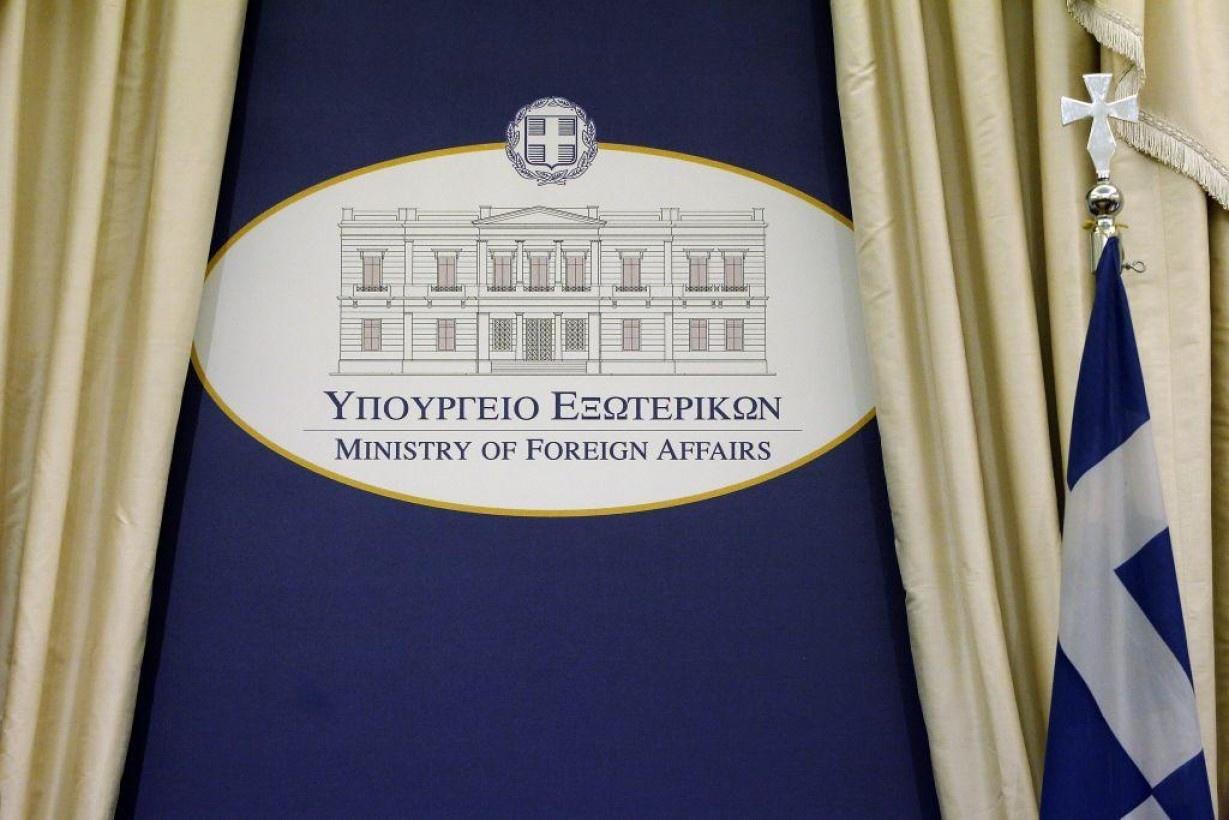 The Greek-Turkish relations and the development of the Prespes Agreement have been the main issues in the 3.5 hour-meeting of the National Council for Foreign Policy under the Deputy Foreign Minister, Giorgos Katrougalos. The meeting was attended by representatives of all parties – apart from the Greek Communist Party (KKE) and the Golden Dawn – who were thoroughly briefed on all the latest moves of Greece on foreign policy.
The meeting was held in a good climate of "togetherness". The participants said afterwards that they discussed the issue of Turkish violations and they agreed on the need for international law to be respected in the Aegean. However, as they noted in Athens, in 2018 there has been no significant increase in airspace violations compared to 2017.
At the same time, unanimous support was given to the statement of the Chief of the General Staff of National Defence, Evangelos Apostolakis, who had said that "if the Turks board a Greek islet we will level it". "We have no interest in sharpening the political rhetoric, but on the other hand the Chief of the General Staff sent a clear message on the dissuasive power of the Armed Forces, as he ought to do", G. Koutougallos said at the end of the meeting. New Democracy representative G. Koumoutsakos called for zero tolerance on any questioning of international Law with regard to the status quo in the Aegean and Eastern Mediterranean.
The position of Athens is confirmed after the amendments in the fYROMacedonia
There was also a detailed briefing on the ratification process of the Prespes Agreement, with the Greek Government arguing that its position was fully confirmed and that the amendments were approved by the relevant parliamentary committee in fYROMacedonia. That is, the agreement speaks of citizenship rather than ethnicity. Indeed, Koutougallos expressed his assurance that with a sense of national responsibility the majority of the Greek Parliament would give the "green light" to the Agreement.
Support was also expressed to Albania's European perspective, with Athens setting as precondition the respect for the European institutional acquis, international law and the rights of the Greek minority. Finally, Greece's multilateral initiatives in the Eastern Mediterranean, in conjunction with the Strategic Dialogue with the United States, have been highlighted./IBNA