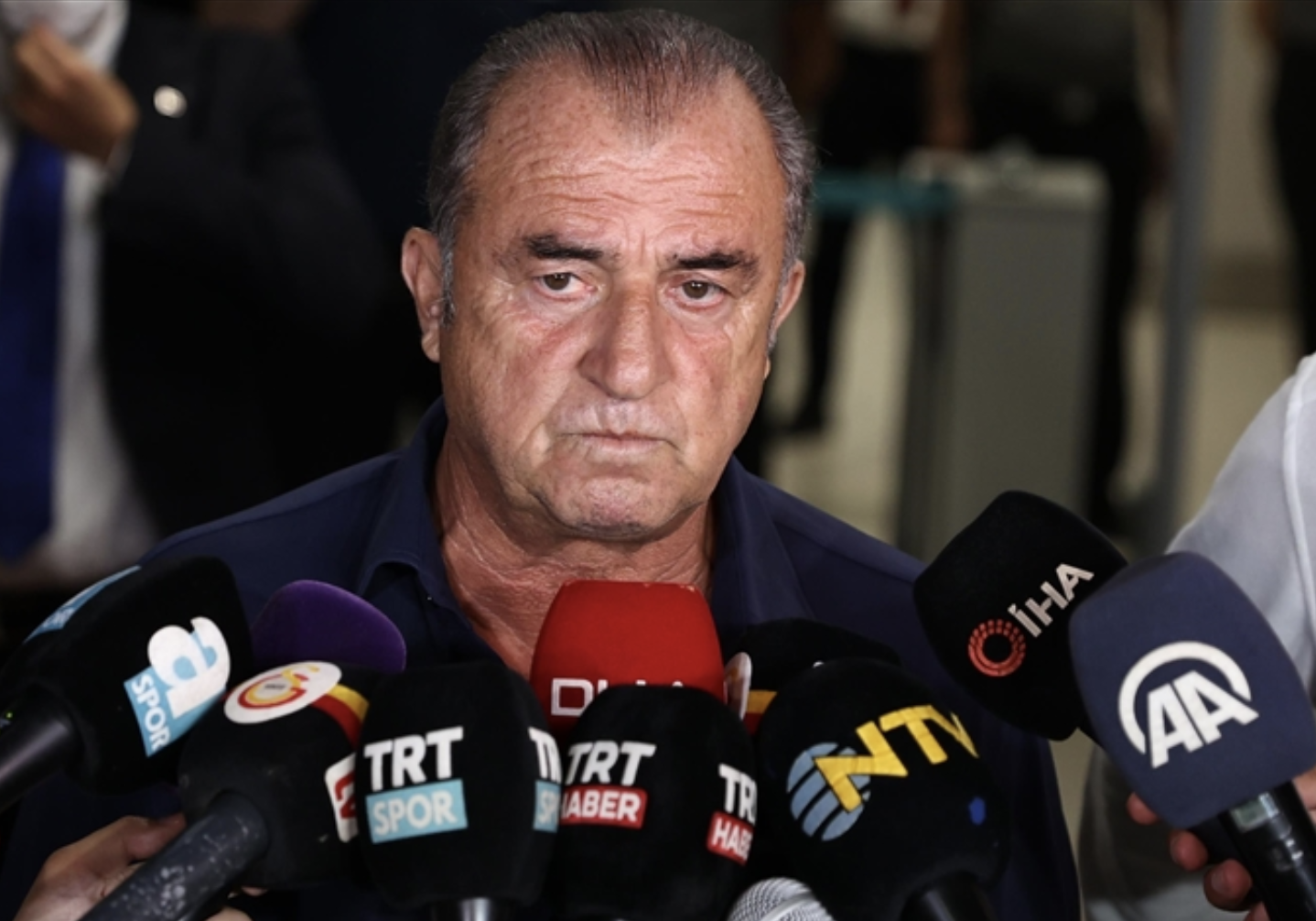 Galatasaray football team coach Fatih Terim and club midfielder Arda Turan spoke early Tuesday about the events that took place at Athens International Airport when the team arrived to play a friendly game against Olympiacos Piraeus.
Fatih Terim, stated that the whole team had taken the test 24 hours ago and had with them all the documents that certified it and although there is a transnational agreement to accept the test results, the Greek authorities requested a rapid test.
"Random tests were performed. "And I was checked," Terim said, adding that officers had ordered him to call them all, saying that everyone would be checked.
They also called those who passed the checkpoint and got on the bus.
"After that, there was only one thing we had to do: go back," he said.
"They asked for our passports. When we asked [why], they said they would deport us. We did not give our passports. "Call back the people whose passports you have stamped," he added, calling it a "real comedy."
Turan, meanwhile, said: "Despite all the measures we have taken, we have dealt with human rights abuses. Their manner was very forcful and disrespectful. "
In a written statement, Turkish Foreign Ministry spokeswoman Tanju Bilgic said: "The fact that Greece welcomes one of our country's leading teams with such an attitude shows its intolerance towards our country, even in the field of sports.."
"It is sad to encounter such an environment while expecting a friendly match. This treatment benefits neither neighborly relations nor sportsmanship," Turkey's Ambassador to Greece, Burak Ozugergin, told Anadolu Agency.
From the Greek side, the Deputy Minister of Civil Protection and Crisis Management Nikos Hardalias states in a statement that "In the case of Galatasaray, the QR code of the PLF showed a mandatory rapid test for all incoming. The Civil Protection activated its mechanism, so that there are additional crews in order to not bother the Turkish mission with waiting which, however, refused to undergo a rapid test in accordance with the provisions of current Greek legislation. Given their refusal, by my order, the members of the mission were not allowed to enter our country ".
Nikos Hardalias a week ago was accused by press reports that he had reserved special treatment for the mission of the Fenerbahce basketball team for its match against Panathinaikos, which, according to the publication, resulted in the passage of people with COVID-19 symptoms.
The friendly match of Olympiacos Galatasaray was naturally canceled./ibna