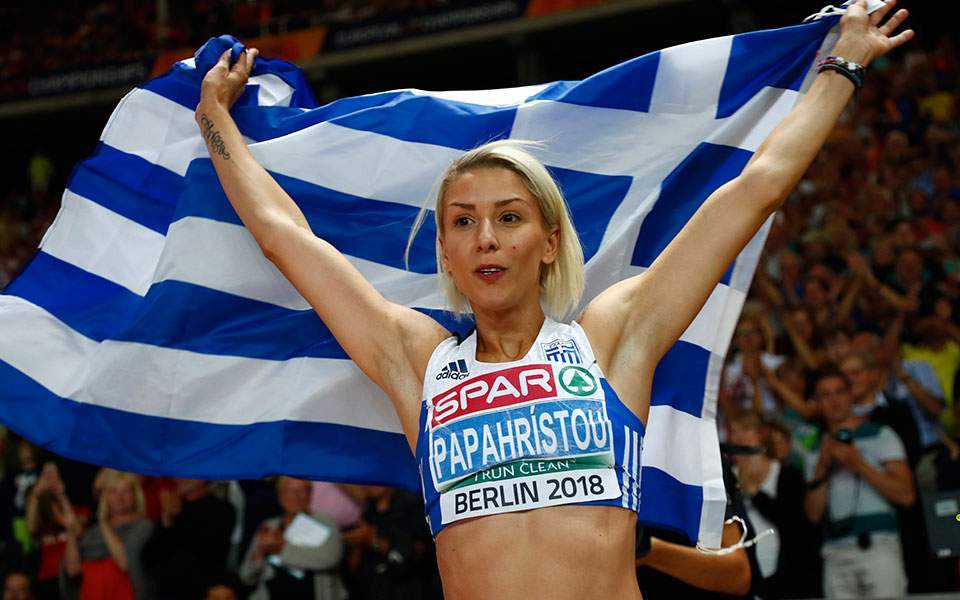 Her second triple jump effort was enough to win her the gold medal and bring her ahead of the other female athletes, since she managed a 14.60 m jump, secured it and left all other girls fighting.
Knowing she had won, her last triple jump was just a "thank" you to all spectators at the Berlin stadium.
This is also her best performance for the year.
Papachristou dedicated her gold medal to the victims of the devastating wildfires of Attica (July 23) just like two other Greek ladies had done before her, pole vaulters Nicole Kyriakopoulou and Katerina Stefanidi.
This gold is Greece's third in Berlin, the fourth won at the German capital, and Greece's fifth, together with the silver of Greek swimmer Kristian Gkolomeev who offered the audience an exceptional performance at the European Aquatics championships in Glasgow, in the 50-meter freestyle swim event.
Kristian Gkolomeev at the 2018 European Aquatics championships in Glasgow won silver in the 50-meter freestyle swim event
The European Championships are held every four years, however, this is the first time ever that two cities are hosting and in a way "sharing" sports events. Thus, Glasgow in Scotland plays host to track cycling, artistic gymnastics and rowing and events opened there, while the German capital hosts the European Athletics Championships.
The triplet of women's triple jump is also made of German Kristin Gierisch that got the silver with a triple jump at 14.45 m and of the Spanish Ana Peleteiro whose 14.44 m triple jump secured her the bronze…. / IBNA
Main Photo: Greek triple jumper Voula Papachristou after her victory in Berlin, August 10, 2018