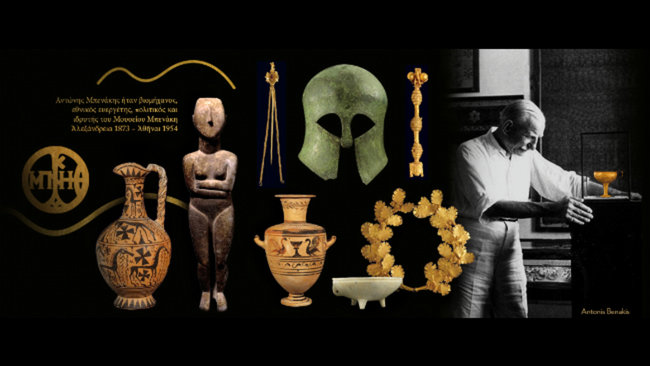 Review Hari Stefanatos
The exhibition titled "Gods, Myths and Mortals: Greek Treasures", will be hosted at the Benaki Museum starting Friday, September 12, 2014 until June of 2024 in the greek Melbourne Museum.
The exhibition "Gods, Myths and Mortals: Greek Treasures Across the Millennia" is the first in a series of exhibitions and events, in cooperation agreed between the two museums, in order for  the Australian public to meet the most important ancient civilizations. Beginning in 2014 and continuing for ten years, the Greek Museum houses a priceless collection of treasures from the renowned Benaki Museum. The cooperation between the Greek Museum and Benaki Museum brings 8000 years of Greek culture in Melbourne.
The exhibits, more than 200 objects – some of which have never left the Greece – are already in Melbourne. The collection includes: Neolithic pottery, Cycladic statues, Minoan figurines, Mycenaean jewelry, Hellenistic sculptures, Byzantine icons and manuscripts, ornate swords and pistols belonging to Greek rebels, like the heroes Kolokotronis and Mauromichalis.
Apart from the huge collection of Greek treasures, cooperation also includes access to the collections of Benaki from: Chinese, Indian and African projects, and one of the most important collections of Islamic art in the world.