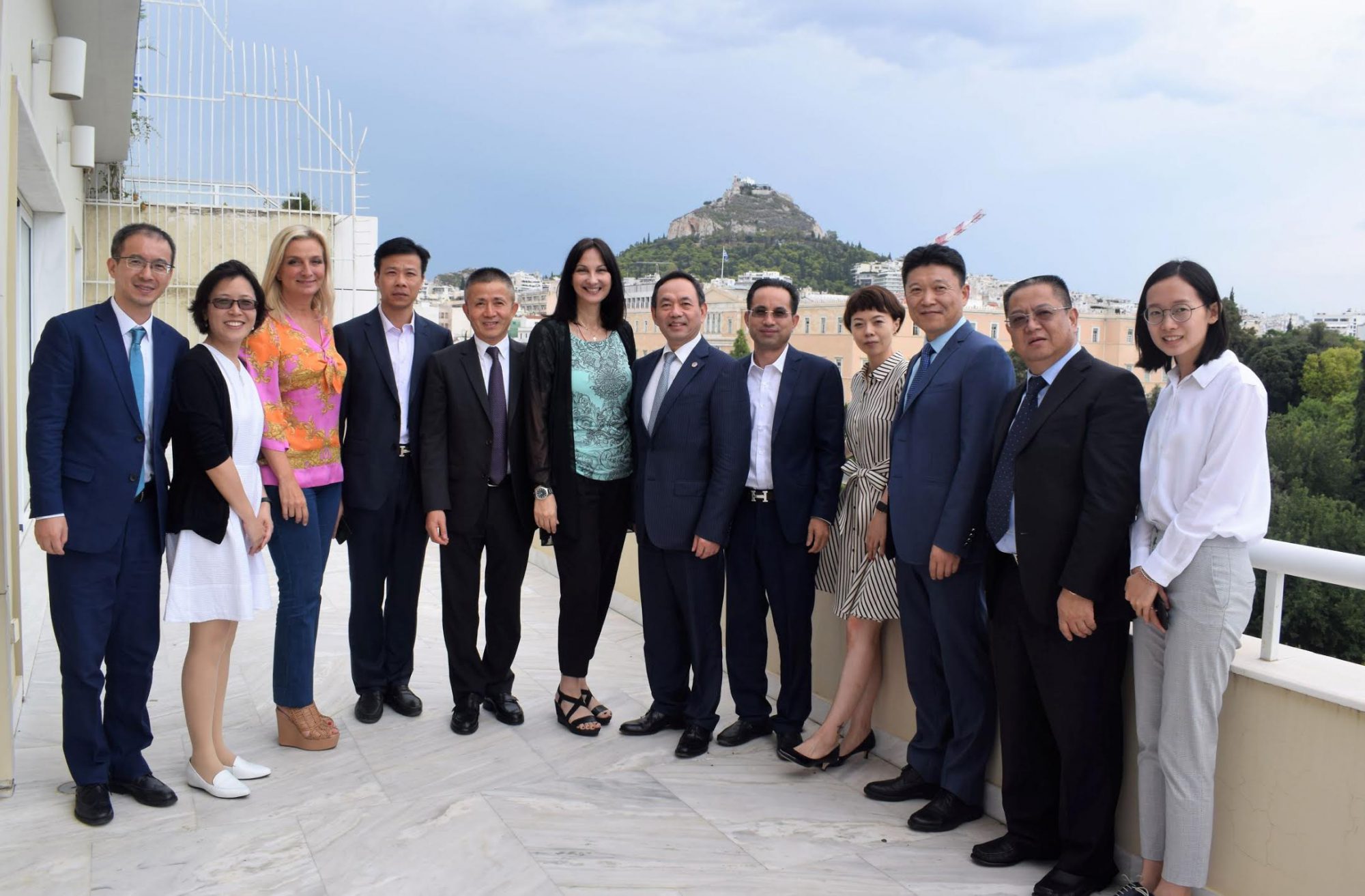 Tourism minister of Greece Elena Kountoura hosted a meeting with the China Council for the Promotion of International Trade (CCPIT) head in Shanghai, Yang Jianrong and a Chinese delegation that included nine businessmen and representatives of the CCPIT who are visiting Greece.
Kountoura had met with Jianrong last May in Shanghai also. Their fresh meeting reaffirms the close bonds that have been developed between the two sides lately (especially in the past five years) and was an opportunity to discuss Greece's participation in the upcoming China International Import Expo, to be held in Shanghai from 5 to 10 November 2018.
According to the Enterprise Greece: "The Greek participation, organized by Enterprise Greece, will include both a national pavilion and stands for specific sectors. The aim is to enhance the international orientation of Greek businesses and increase Greek exports. The Chinese delegation was particularly pleased with the increased Greek participation, given the increasingly close relations between the two countries, especially over the last five years."
In addition, they talked about further co-operation in promoting investment and trade ties between Shanghai and Greece.
The Greek minister has been working on the establishment of a direct route between Athens and Shanghai with Yang Jianrong expressing his support for her work, as the Greek press release read, adding that he too has taken a similar initiative so that the common goal can be reached faster.
Prior to his meeting with the Greek Tourism minister, Mr Jianrong and the Chinese delegation had been received by Enterprise Greece, represented by its CEO, Mr. Elias Athanassiou… / IBNA
Main Photo: Family photo of the meeting in Athens, courtesy of the Greek Tourism Ministry