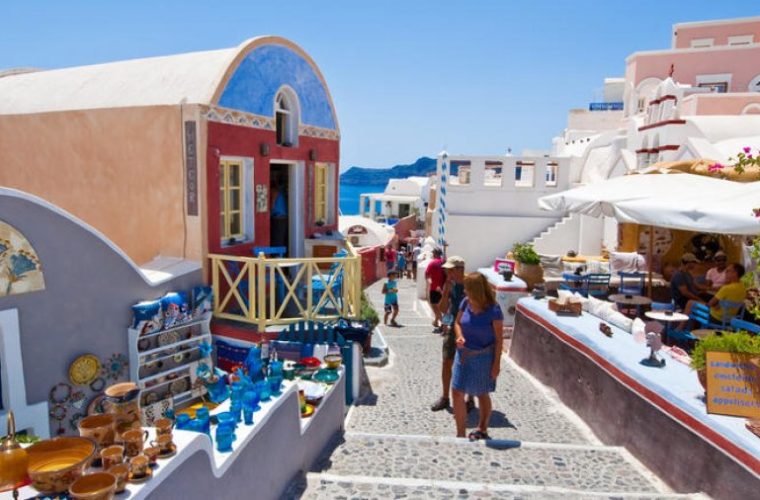 In January, tourist arrivals increased by 9.4%, reaching 660.000 travelers, while revenue increased by 53%.
According to figures from the Bank of Greece, this development was the result of an increase in travel from EU-28 countries of 3.5% and of travel from non-EU-28 countries by 18.7%. Analytically, the travel from the euro area countries was 176,000, an increase of 7.6%, while a slight increase of 0.3% was also seen in travel traffic from the EU-28 outside the zone of the euro (January 2019: 208,000, January 2018: 207,000).
In particular, travel traffic from Germany grew by 10.0% to 68,000 travelers, while from France it grew by 46.5% to 11,000. Travel traffic from the United Kingdom also grew by 9.6% to 38,000. For non-EU-28 countries, traffic from Russia, which stood at 10,000 travelers, was significantly increased, while travel from the US increased by 13.6% to 25,000.
In the same month, travel revenue increased by 53.2% compared to the corresponding month of 2018. More specifically, an increase of 37.2% was recorded in the revenue from residents of the EU-28 countries, which amounted to 120.000.000 euro, while revenue from non-EU-28 residents increased by 76.3% (January 2019: EUR ​​112 million, January 2018: EUR 63 million).
The increase in revenue from residents of the EU-28 countries was the result of an increase of 26.8% from Eurozone residents (January 2019: EUR ​​70 million, January 2018: EUR 55 million), as well as of the increase of revenue from the EU-28 non-Eurozone residents of 55.1%, which amounted to EUR 50 million. In particular, for the most important countries of origin, revenue from Germany increased by 26.7% to EUR 25 million, while those from France increased by 112.1% to EUR 7 million./ibna