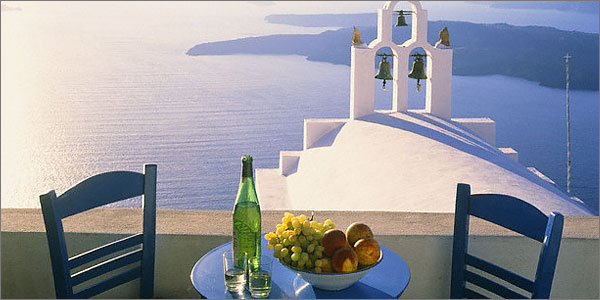 Athens, July 28, 2016/Independent Balkan News Agency
By Spiros Sideris
The upward trajectory of Greek tourism for this year has been confirmed, based on data received by the Hellenic Tourism Organisation (EOT) daily, consolidating the estimates that speak of a rise in tourist arrivals and revenue in 2016.
In Wednesday's press briefing, Deputy Minister of Tourism, Elena Kountoura, expressed optimism for the development of tourism, highlighting that the momentum recorded since the beginning of 2016 continues and grows. However, despite her optimism she refrained from stating accurate arrivals and revenue numbers, a result of the variability in the conditions prevailing in the international environment, she said.
Focusing on the most recent data, the minister said that air arrivals in the first half of 2016 increased by 4.4%, which translates into 5.937 million tourists. The highest increase was observed in arrivals from Russia with 22.7%, the UK with 8.6%, Germany 7.2%, France 6.9% and Italy with 4.6%.
At the same time, almost all Greek destinations have positive air arrivals, except the islands that sustained the pressure of migratory flows (Samos, Kos, Chios and Mytilene). Among popular destinations, the largest rise is recorded in Corfu with 11.5%, followed by Heraklion (Crete) with 11%, Mykonos with 11% and Santorini with 10.5%. Also important is the increase in Kalamata with 14.3% and Aktion with 13%.
Very important elements for the development of tourism are those derived from the Single Flight Coordination Authority, which, as noted by the general secretary of EOT, Dimitris Trifonopoulos, create optimism as to how the season will close this year. Specifically, in the months of July and August international flight arrivals will record a very positive growth rates of 8.9% and 10.1% respectively. For the "Eleftherios Venizelos", the increase in July is expected to be 4.5%.
In markets-tourist source countries in the above period, Italy stands out with an increase of 22.5%, Russia with 24.5%, France 13.9%, while special mention was made in Great Britain. As stressed by the political leadership of tourism, the BREXIT did not affect the travels of the English towards Greece and arrivals in the two months of July and August will record an increase of 3.7% to Greece.
Very positive are the messages from Turkey, which as was pointed out, in July air arrivals from the neighboring country will be increased by 25.3% compared to last year.
Also positive are the news from cruises, where there was a registered increase of 21.6% to passengers for the period January-July, with Kountoura noting that yachting also increased as a result of initiatives of the Ministry that was accompanied with the openings in new markets, particularly added value ones (China, UAE, USA, etc.).
As regards the communication initiatives of the ministry, they continue as normal, and will be complemented with campaigns to stimulate late bookings.