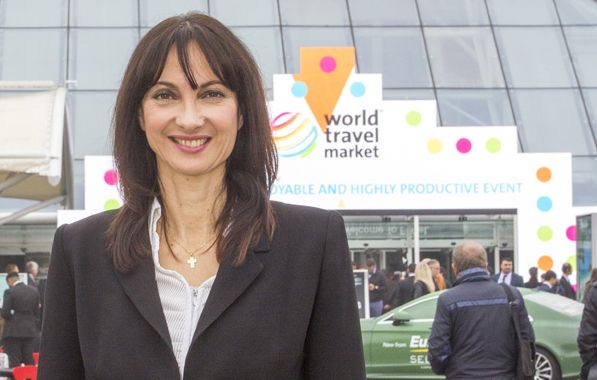 Greek tourism is growing stronger and stronger, it was confirmed during this November's World Travel Market in London.
The Minister for Tourism Elena Kountoura said that reaching 35m visitors by 2020 is an achievable target.
Such records have not gone unnoticed by the investment community in the UK, as in a country that eyes the exit from years of crisis, investment opportunities can be legion, and probably nowhere more so that in the tourism sector.
Despite the fact that creating a hurdle-free investment environment is still a job in progress in Greece, a forthcoming conference seems to be confirming the investors' interest. The 'Investment Opportunities in Greece in Tourism and Healthcare 2017' workshop on 4th December at London's Intercontinental will bring to London a number of the most reliable and resilient Greek companies active in the tourism market.
They are companies eager to present some of the opportunities the country has to offer and to exploit to its fullest the potential of Greek tourism; including health tourism, as Greece has quickly become one of the most trusted destinations for wellness holidays.
And the response so far is quite encouraging. "After so many years of monitoring developments in Greece there are many foreign investors, including in London, that have identified some good opportunities. These opportunities combine profit prospects with boosting local growth and helping the country. I think this is evident from the fact that such events gather more and more people," said Omiros Sarikas, Managing Partner of Brookstreet Equity Partners in London's Mayfair and founder of the first UK fund focusing on Greece.
The workshop is held under the auspices of the Ministry of Tourism and the Ministry of Economy & Development, and also has the support of the Embassy of Greece in the UK, of the Greek National Tourism Organisation and of Enterprise Greece.
 The aim of the workshop is to facilitate a better first-hand understanding of the Greek tourism and healthcare market opportunities for potential investors.
This invitation has been extended to more than 190 investors and professionals in London, including fund managers, investment bankers, real estate investors, health tourism facilitators, private medical insurance firms.
The Greek companies participating will be real estate firms, high-end tourism projects representatives, public institutions managing tourism property, hotels, health tourism firms and others…/IBNA