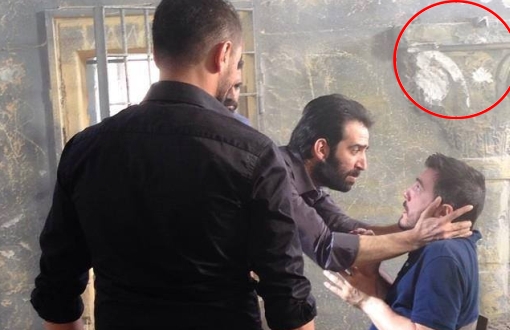 By Manolis Kostidis – Ankara
Major damage was caused to the old Greek Orthodox Cathedral of the Assumption of Virgin Mary in Cappadocia, by the producers of the turkish series, who damaged the pillars that support the building, as well as doors and violated the temple, which remains closed since 1924.
According to the turkish press, the producers of the series Emanet (Escrow), starring Mehmet Emin Alakurt and Ozlem Yilmaz, chose the Church of the Assumption in Naples Cappadocia to shoot violent scenes. During the filming, however, they caused enormous damage.
The Foundation for Research and Protection of Cappadocian Buildings requested the intervention of the Public Prosecutor, since as it was pointed out, "it is unacceptable to caused such damage to historic sites for the purposes of filming a series".
The church of the Assumption operated from 1849 until 1924 and for a period was used as a prison, while in 1986 had begun the restoration work, but was never completed.
Last month, the shooting crew of the turkish series Hayat Devam Ediyor (life goes on), for the purposes of the shooting in Cappadocia, set an old Greek mansion on fire, destroying it completely.
In the past, in Urgup Cappadocia, again a television crew had set fire to the interior of a church!
The issue that raises questions is that the turkish authorities give permits for these shootings, in places that have theoretically been declared cultural heritage.