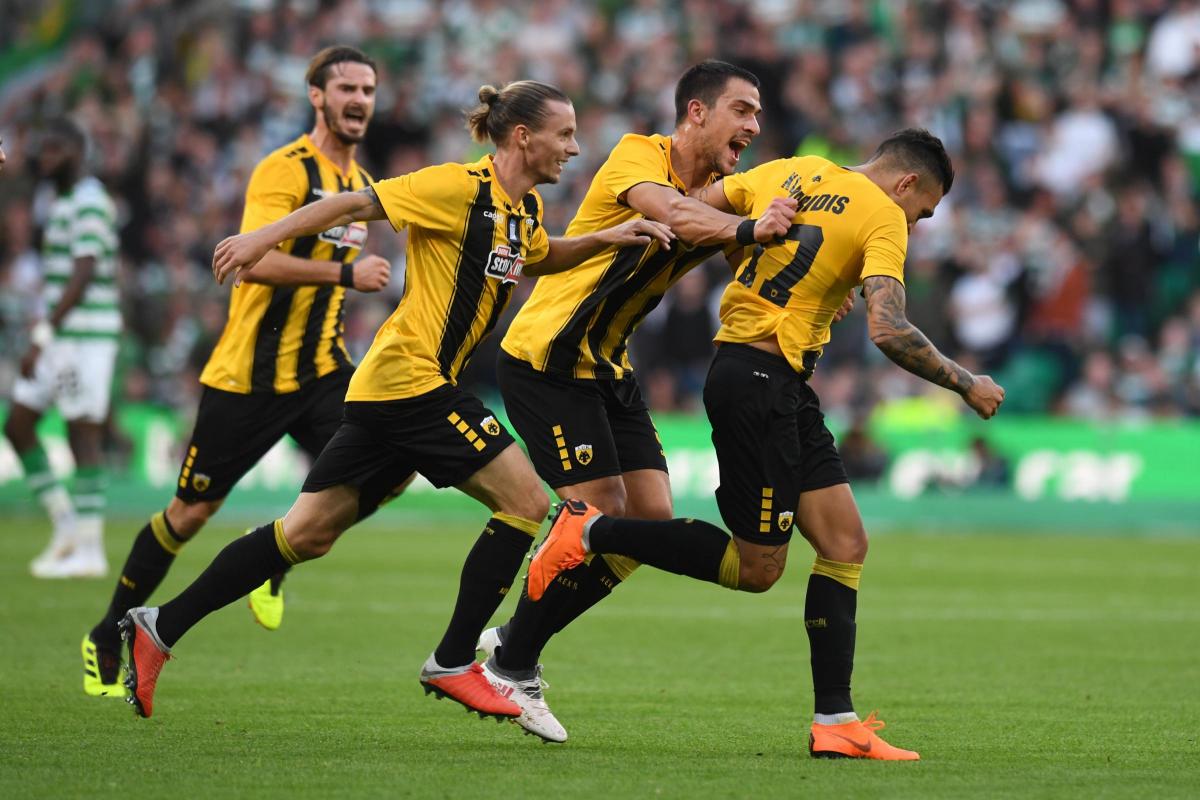 AEK and PAOK now have high hopes of qualifying in the next phase of the Champions League as AEK won a 1-1 draw in Glasgow against Celtic, while PAOK reversed a 0-2 in 15 minutes and won a victory in Thessaloniki against Spartak Moskva.
Celtic – AEK 1-1
With McGregor (17′) and Klonaridis (44′) being the scorers of the game, the Scots were held at home by 10-man AEK Athens in the first leg of their third-round Champions League qualifier, played at Parkhead, after Galanopoulos (AEK) was penalised for a foul on Forrest (Celtic) at 57′, received a second yellow card and was sent off. Because of the draw, Celtic's bid for Champions League football is in danger right now.
PAOK – Spartak Moskva 3-2
An epic reversal finds a victorious PAOK going more confident to the 2nd leg of the Qualifying Round 3 of the Champions League on August 14.
Although behind the score (2-0) at 17′, within 15 minutes things changed dramatically for the Russians, thanks to a penalty awarded to the Greek team at 28′ and a very dynamic second half.
At 35′, and following a corner awarded to PAOK, which Pelkas (PAOK) took and, with a much needed assist by Léo Matos (PAOK), Limnios (PAOK) scored at 37′. Spartak had another chance to change the result but Popov (Spartak Moskva) missed the target at 41′ while only three minutes later, Pelkas (PAOK) scored again…. / IBNA