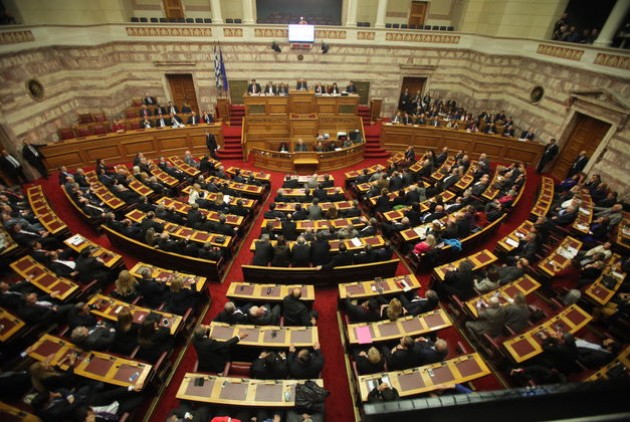 Athens, November 19, 2015/Independent Balkan News Agency
By Zacharias Petrou
Thursday's vote in Parliament on the multi-bill containing 48 prior actions agreed between Athens and the "quadriga" of Greece's creditors is likely to be the first serious test for the Syriza-ANEL government.
Many Syriza MPs have already begun to complain about the tough measures imposed and the short amount of time they have available to read and decide on the bill.
Nevertheless, the bill is expected to be pushed through Parliament, and the government's majority will not be put at risk, as the measures are directly linked to the rescue of Greece's banks.
However, stakeholders directly affected by provisions of the draft multi-bill have voiced strong opposition to the policies put forth by the government.
The bill includes measures that will replace tax revenues from a VAT on private schools, namely the levy on OPAP's games played with columns and a special consumer tax on wine.
OPAP – Greece's gaming operator – said in a statement made by its General Manager of Communication, Odysseas Christoforou, that the levy will discourage bets being placed through its network of about 4,500 agents and hurt sales, leading to lower tax revenues for the State.
He added that the measure will boost the country's illegal gaming industry, which is worth about 6 billion euros annually.
Greek winemakers also expressed their opposition to the imposition of a special tax of 40 cents per litre included among other provisions in the multi-bill.
The Greek Wine Association noted in a statement that "it is a proposal that doesn't align with the Greek or European reality in this market.
No country, no EU member state that produces wine, has ever imposed taxes on wine. Only member-states that do not produce wine have, for obvious reasons, done so".
Cretan wine makers sent a letter to the finance ministry claiming that the measure will hurt 200,000 vineyard owners and 700 wineries employing at least 20,000 workers in Crete alone. They stressed that winemaking is an important sector of the Greek economy and the new duty will reduce exports, as it will make Greek wines less competitive in international markets.