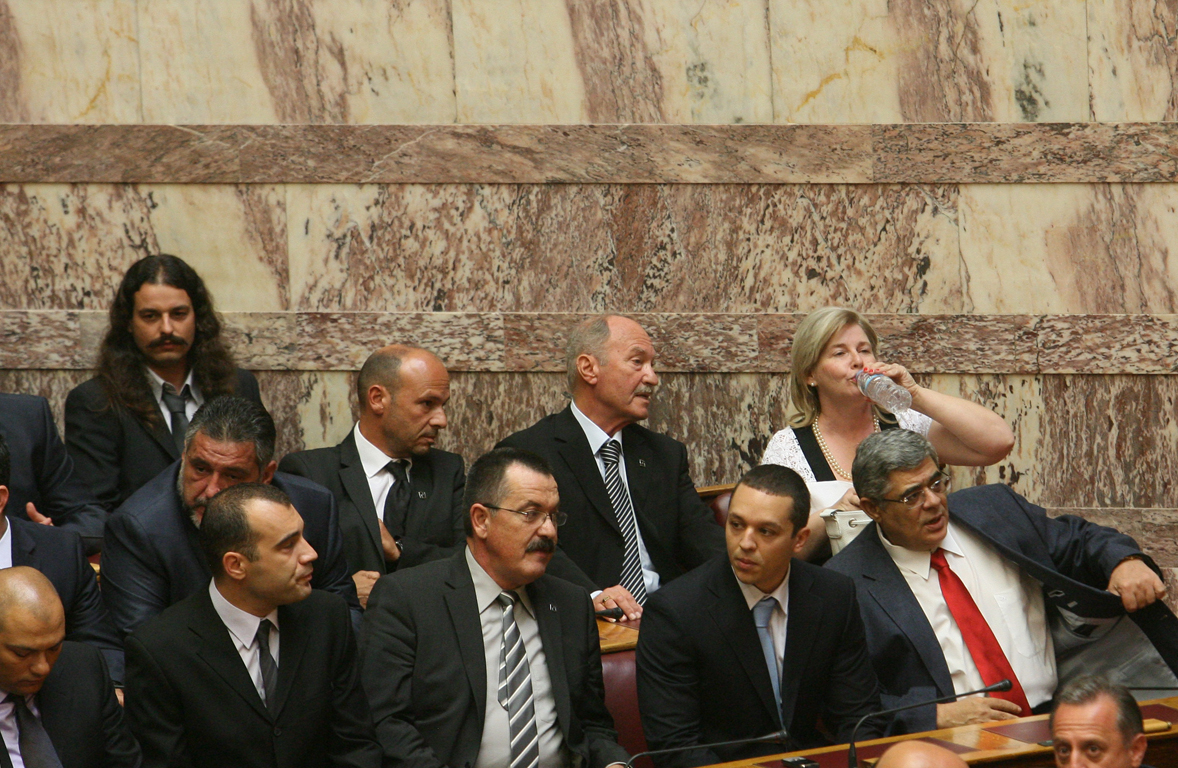 Review Hari Stefanatos
The green light for the participation of the Far-Right "Golden Dawn" party in the upcoming elections was given by the Greek Supreme Court in a decision issued on Sunday night.
More specifically, the court rejected the request for the party's withdrawal from the elections due to the accusations weighing on its senior members for criminal association.
The judges have reportedly rejected the complaint as there is still no final judgment for the defendants, in addition to the fact that the legality assessment refers to the submitted dossier in which the incorporated statutes has nothing to do with the case greek judiciary authorities have been building against the Golden Dawn MPs.
After the announcement of the verdict, the Golden Dawn announced that it is withdrawing the nomination of the "National Dawn" for the elections, since they claim that "the sole purpose of filing that euro-ballet was to avoid a constitutional coup by the regime and ensure the existence of a nationalist ballot in the case that through illegal and unconstitutional means, using any ridiculous argument, they had not validated Golden Dawn's euro-ballot".
(Source nooz.gr)