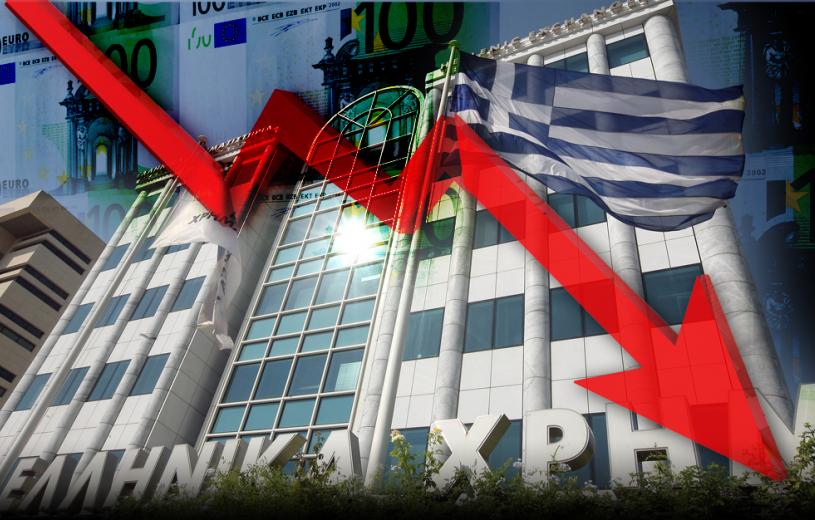 Athens, August 3, 2015/ Independent Balkan News Agency
By Zacharias Petrou
The Athens stock market closed sharply lower on its first day of trading for five weeks.
It finished 16.23% lower at 668.06 having initially lost almost 23% in the first few hours of trading.
The country's four largest banks – National Bank, Piraeus Bank, Eurobank and Alpha Bank – plunged 30%, hitting the daily volatility limit.
Some large cap stocks showed signs that they are much better suited to fight this unprecedented crisis better than the banks. Export – oriented firms and companies with strong fundamentals despite the economic recession recorded smaller losses, such as airliner Aegean (-0.49%), real estate investment firm Grivalia (-5,03%) and Coca-Cola Hellenic Bottling Company (-5,35%).
Athens Stock Exchange CEO Socrates Lazaridis told Bloomberg the large drop is logical given that stocks have been closed for 5 weeks.
The banks reopened on July 20, but withdrawals and money transfers abroad remain restricted. The stock exchange has not been closed for a month since 1974.
Lazaridis added that he expected some stocks to bounce tomorrow as the panic selling dries up.
In order to limit the possibility of using shares as part of euro-flight, the government and ECB have said no extra money can be withdrawn by Greeks from deposit accounts to buy shares. They will, however, be able to use foreign bank accounts or make cash transactions.
International investors won't face any restrictions, as long as they were active in the markets before they were shuttered in June.
Economy
A survey of Greek manufacturers has fallen to its lowest level in history following the capital controls imposed. The PMI reading for last month has dropped to 30.2 from 46.9 (anything above 50 indicates expansion).
Although manufacturing represents only a small proportion of Greece's total productive output, the sheer magnitude of the downturn sends a worrying signal for the health of the economy as a whole.
Greece's economic sentiment also hit its lowest level in almost three years in July, hurt by banking restrictions and political uncertainty in the country, a monthly report by the IOBE think tank showed Monday.