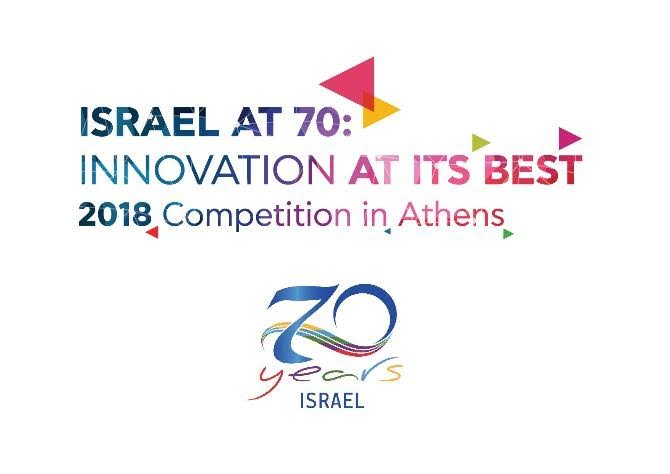 The final of a major competition about Greek startups was held in the centre of Athens, at the Invent ICT venue.
The competition is called Israel at 70: Innovation at its Best 2018.
Five Greek teams made it to the final and were judged by 5 distinguished Greek and Israeli judges, in the presence of the Israeli Ambassador to Greece Irit Ben-Abba and Michalis Stagou, co-founder of Industry Disruptors GameChangers (ID-GC) and many supporters of Greek startup stage.
Although very young, the winner of the competition was the 19 year old Greek scientist, Vangelis Karathanos, founder of Geabit. The judges had the chance to admir him thanks to the startup of artificial intelligence with state-of-the-art technology that presented them. The proposal of the new scientist helps farmers to produce safer and higher quality crops.
According to Ms. Ben-Abba, "The Greek startup community is promising with brilliant, capable young people who just need a boost and help. This is the reason of the promotion of co-operation with Israel."
As announced at the end of the competition, Vangelis Karathanos will join a special Greek business mission that will travel to Israel on 2-6 September 2018. There, he will have the opportunity to meet with Israeli representatives of VC's and companies. In addition, he will participate in the innovation festival "DLD Tel Aviv Innovation Festival", Israel's largest high technology conference, along with hundreds of other VCs & angel investors, as well as multinational companies from Israel, and abroad.
The judges were the Israeli businessman Merav Oren, Serial & Multidisciplinary Entrepreneur, founder of WMN – Business & Ecosystems Business Centre for Women Entrepreneurs in Israel, Mrs. Alexandra Hole, Partner at Metavallon VC, Mrs. Danae Bezendakou, Managing Director of Navigator Shipping Consultants, Mr. George Stephanopoulos, General Manager of the Association of Mobile Telephony Companies and Mr Kostas Saridakis, President & co-founder of e-table.
Irit Ben-Abba and Vangelis Karathanos
The other four startups that got to the final are: Solomonears, Bubbllz, Hopwave and Applicality.
Michalis Stagos said: "Today's event sends a double message about the Greek ecosystem: Firstly, it still gathers unique business talent and produces excellent ideas capable of standing in the bigger events abroad and secondly that the conditions for substantial synergies have matured with multiplier benefits for the ecosystem: "Israel at 70: Innovation at its Best 2018" has found a welcoming venue for Invent ICT accelerator and was an opportunity for extroversion for its teams."…. / IBNA