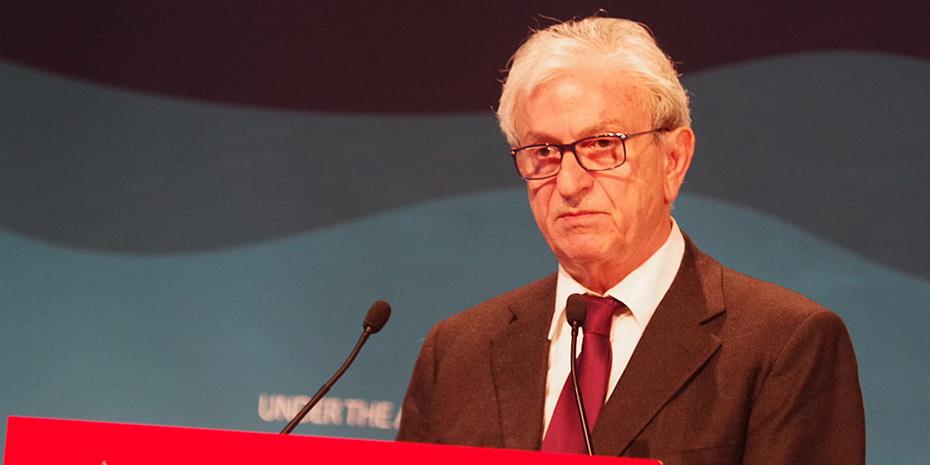 The President of Greece's Union of Shipowners, Theodoros Veniamis, called on the Greek government and the country's Seamen Unions to allow the maritime labor market to become internationally competitive by overcoming industrialist obstructions.
Greece has continued to strengthen its position as the largest ship owning nation in recent years, controlling some 18% of the world fleet. Greek shipping contributes over 7% of the country's GDP, provides employment to 200,000 people and covers over 30% of the trade deficit.
Speaking at a major shipping conference in Athens on Thursday, Veniamis – one of Greece's most prominent shipowners – said the maritime institutional framework needs to be stable in order for the industry to prosper and contribute further to the ailing Greek economy. He added that administrative, bureaucratic and other hurdles must be overcome in order for Greek ship owning and management companies to grow, further boosting the Greek maritime cluster.
Veniamis went on to stress that European shipping is not in danger from unfair competition practices among its members, but from competition from Far East countries and rapidly growing shipping clusters developed in the region.
Greek shipowners have publicly criticized a recently published decision by the European Commission alleging that certain provisions of the Greek shipping taxation regime are in breach of EU state aid provisions. The European Commission has asked Greece to amend its maritime tonnage tax to exclude all maritime sector intermediaries and operators of ships, which do not provide maritime transport services.
The Union of Greek Shipowners argues there is no distortion of competition in the maritime industry in the EU due to the current taxation scheme. Veniamis reiterated this point on Thursday.
Greece's Minister of Shipping, Panayiotis Kouroublis, who also addressed the conference Thursday, said the Tsipras administration will deal with bureaucratic issues to help the country's shipowners bring their ships back under the Greek flag. "Europeans must understand that Greek shipping was not only for Greece but also a power for Europe" the minister said, aligning with the view of the Union of Shipowners./ΙΒΝΑ