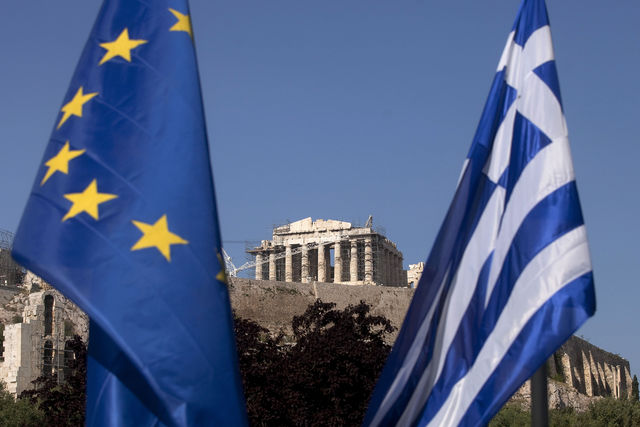 Athens, April 29, 2015/ Independent Balkan News Agency
By Zacharias Petrou
Greek bonds strengthened Tuesday on hopes that a deal between Greece and its creditors can be reached before the country runs out of money. The yields on two-year bonds dropped sharply to 20.3%, from 22.8% following the reshuffle of Greece's negotiating team which saw Finance Minister Yanis Varoufakis effectively sidelined.
EU Commission spokeswoman Annika Breidthardt told reporters that talks "have intensified". Negotiations "are being made more productive and efficient", she said.
The cabinet is expected to meet Thursday to discuss a reform multi-bill many "soft" reform measures such as ensuring the independence of the general secretariat of public revenues, strengthening tax collection and auctioning broadcasting licenses.
Finance Minister Yanis Varoufakis said the draft law will not contain any emergency taxes or amendments to legislation on foreclosures of primary residences and the settlement of nonperforming loans. Legislation will also not include provisions concerning pensions and labour reform – two of the most significant sticking points in Greece's negotiations with the country's lenders.
Varoufakis did announce though that a new tax amnesty plan will be launched for Greeks with money held in Swiss banks. Amnesty for undeclared foreign assets will reportedly see them taxed at just 15% in a bid to bring much-needed revenue to State coffers.
The moves made by the Greek government may not be enough to secure the disbursement of rescue funds; not even the 1.9 billion euros in profits from the European Central Bank's SMP scheme.
The Eurogroup chief said Tuesday that the reshuffle of Greece's negotiating team would not by itself resolve the impasse between the country and its creditors, adding that there has been little progress in negotiations over the past two months.
Jeroen Dijsselbloem also stressed he did not think a Greek referendum on a deal with creditors would be a good idea. Prime Minister Alexis Tsipras revelaed Monday he may submit an eventual deal to the Greek people for approval if its terms are contrary to the mandate he has.
"It would cost money, it would create great political uncertainty, and I don't think we have the time," Dijsselbloem said.