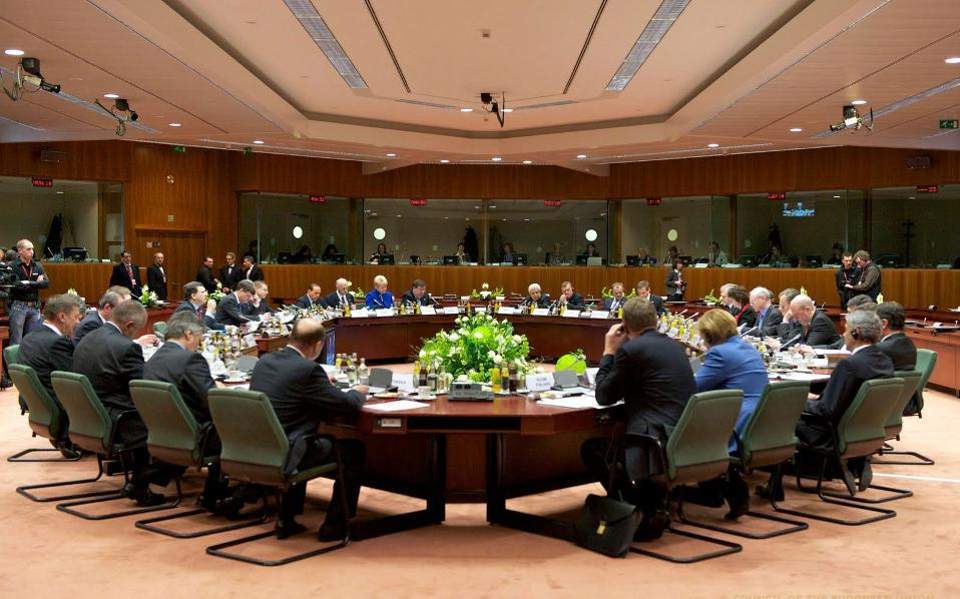 The Eurogroup that convenes on Monday, February 11 will not discuss Greece, a senior Eurozone official said Wednesday. The issue of the return of 600 million euros to Greece in the form of the first tranche of returned profits (ANFAs and SMPs) of European central banks from Greek bonds will be made by the Eurogroup meeting in March.
However, Greece's creditors are already reported to have already expressed concerns regarding the government's moves ahead of this year's general election and delays observed in the implementation of agreed prior actions.
Wide-ranging plans to protect primary home owners from foreclosures (or a possible extension of the so called Katseli Law) are being scrutinized by troika officials. Should Athens insist on offering protecting measures, the 600 million euro tranche could be jeopardized, observers point out.
The troika has also raised objections to a proposed government scheme providing for the repayment of bad debt to the State in as many as 120 installments.
Nevertheless, the European Commission said in its 2019 winter forecasts published on Thursday that it expects the Greek economy to grow 2.2 percent in 2019 and 2.3 percent in 2020.
The report added that the country's economic recovery remains "heavily contingent on the continuing implementation of reforms."
"By taking advantage of spare capacity and benefiting from strong external demand, Greece managed to increase its market shares in global trade. Net exports thus became the main driver of growth in the first three quarters of the year, and (likely) for the whole year as well," the report said.
Positive news also came out of the Greek statistics service (ELSTAT) figures on unemployment. The jobless rate dropped to 18.5 percent in November from an upwardly revised 18.7 percent in the previous month, data showed./IBNA