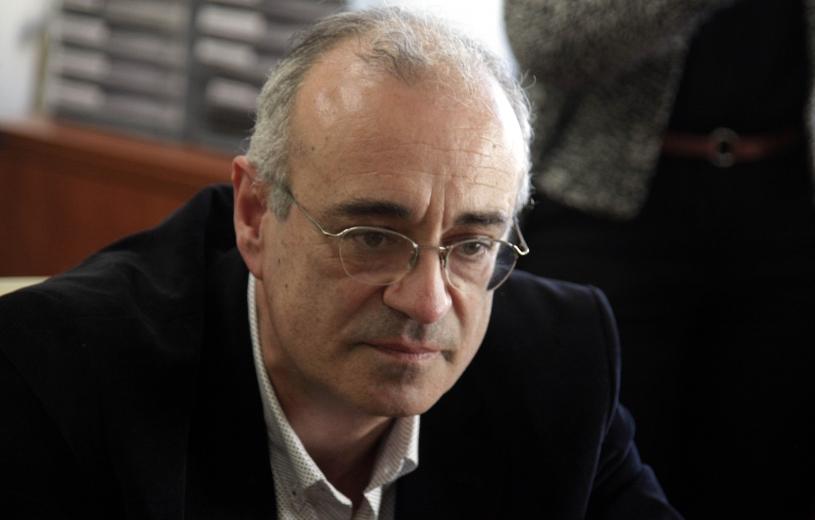 Athens, March 31, 2015/ Independent Balkan News Agency
By Spiros Sideris
Reduction of the public debt of Greece by 6 percentile points of the GDP caused the return of the amount of 10.9 billion euros to the EFSF, but interest and commissions of 13.4 million euros were charged for the time the amount remained at the Financial Stability Fund.
With the "debt reduction Decision" from the deputy Finance Minister Dimitris Mardas (photo) that was published Friday in the Official Gazette, the amount of 10.9 billion euros, which was left over from the recapitalisation of banks, is reduced from the public debt, and consequently the debt is equally reduced drops as a percentage of the GDP.
In particular, the public debt, from the amount of 324.128 million euros was at the end of December 2014, now recedes to 313.196 million euros.
As a percentage of GDP (the level of 2014 was 179.081 million euros) is reduced from 181% to 174.9% of the GDP, a drop of 6.1 percentile points. These figures refer to the total debt of country (Central Command), which also incorporate the intergovernmental debt, which is not taken into account in the General Government debt.
However, the state budget was burdened from commissions amounting to 127.292 euros, which have already been made, and with accrued interest of EUR 13.2 million euros, which have not been paid but will be paid on December 12 of the year 2022.
Accrued interest is attributable to the period from December 19, 2012 and May 31, 2013, when the specific amounts were disbursed by the EFSF and were in the FSF, up to February 27, 2015, that were returned.
The deferment of payment of interest was included in the package of measures decided in the Eurogroup of November 2012, to ease the public debt – which, as it turns out, did not solve the debt problem – according to which the interest payments on the EFSF loans are postponed for a decade.
The amount of 10.9 billion euros was left over from the recapitalisation of banks.
The current and former government requested that the amount be used to meet the financial needs of the State, since there was no need to strengthen the banks, but the partners were negative.
Eventually, with the Eurogroup decision of February 20, 2015, it was decided its return to the EFSF and will be available only for the capital requirements of banks.
Even if this amount had remained in the FSF, the government would not be able to use it for current payments, except with the permission of the partners-lenders.