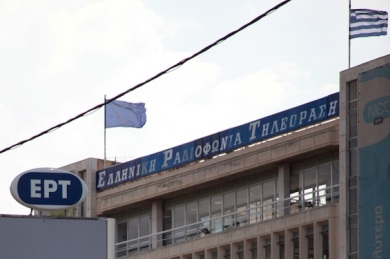 The Greek government is set to close down the country's public broadcaster and re-open it with fewer employees, Kathimerini understands.
Sources said that Prime Minister Antonis Samaras has already taken the decision to pull the plug on the broadcaster in its current form and the government has started drawing up the relevant legislation.
ERT currently employees 2,800 people. It is not clear how many employees will remain but sources indicated it would be a fraction of those in work at the moment.