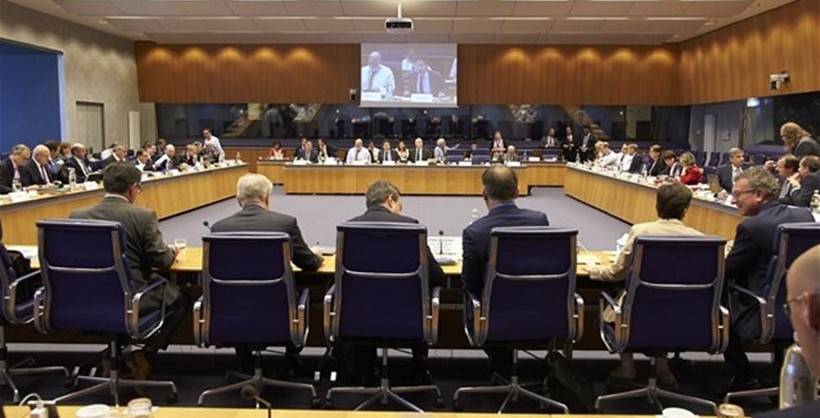 The review of progress made in the implementation of the Greek bailout program is high on the agenda of a Eurogroup meeting of Eurozone Ministers of Finance that is schedule for Monday 20 March.
"The Eurogroup will examine the latest developments regarding the second review" a statement reads.
The European Commission spokesperson for Economic Affairs, Annika Breidthardt said supplementary meetings were being held before the March 20 Eurogroup meeting with the aim of achieving a staff level agreement as soon as possible.
The spokesperson stressed that an agreement at the staff level was possible between the Greek authorities and its lenders. "Following the mission of the institutions to Greece last week, deliberations are ongoing within the framework of the second review", the spokesperson said.
Greek government sources explain that Athens must go to the next Eurogroup meeting with just one or two issues pending in order to edge closer to reaching "a dignified compromise and avoid delays that are detrimental to us".
The review will be concluded without additional fiscal cost, government spokesman Dimitris Tzanakopoulos said in an interview with state broadcaster ERT. He added that the review must be concluded as soon as possible.
He expressed the government's hope for a technical staff level agreement by the Eurogroup on March 20 and stressed the importance of an overall agreement that will include medium term measures on debt.
According to local reports, Greek officials and competent European authorities are already discussing a possible re-profiling of Greek debt that could be acceptable both to Berlin and the IMF. Such an agreement could be announced providing that Greece and creditors have agreed to conclude the ongoing program review and Greece has legislated all measures necessary.
The IMF Spring Meeting on 21-23 April which is expected to discuss participation in Greek program is crucial to developments./IBNA