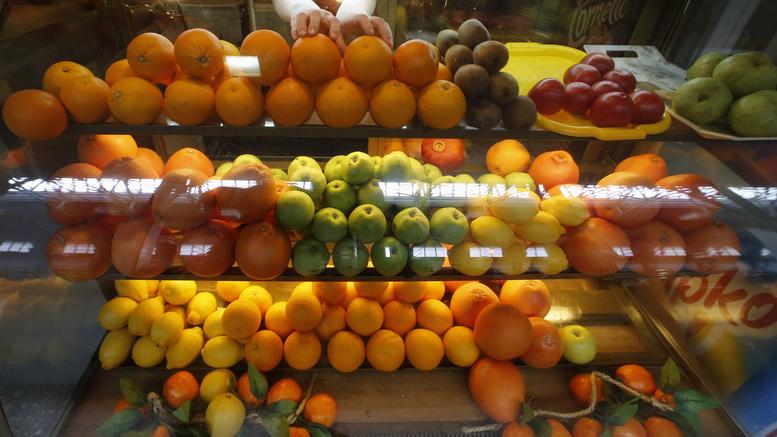 By Lefteris Yallouros – Athens
The Greek government is looking for the European Union to make sure the country's producers will be compensated for losses suffered by Russia's food embargo.
A meeting of agricultural experts from all 28 European Union member states in Brussels is set to go ahead on Thursday. "Decisions regarding the size and nature of the compensation will be taken there," government spokeswoman Sofia Voultepsi said.
On Monday, during a meeting chaired by Deputy Foreign Minister Dimitris Kourkoulas which included senior officials from the Finance and Agricultural ministries put Greece's likely losses this year at 50 million euros.
"The EC's reassurance regarding compensation is good and welcome but compensation will not solve the problem," Kourkoulas said, adding that a return to the Russian market or an opening to new markets would also be required.
During the same meeting, it was also decided that regional officials would provide details about the impact the import ban will have on other sectors of the economy too.
Any compensation on a national level will need the approval of the European Commission first otherwise it could be considered illegal state aid. Athens is hoping that the Commission will approve an EU-wide program to compensate farmers and others affected by the embargo.
The EU Commission, has said it is too early to say whether EU farmers will be eligible for compensation from a 400 million euro emergency fund, created as part of the reforms of the Common Agricultural Policy.
But it said on Monday it had already decided to support peach and nectarine growers by increasing from 5 percent to 10% the share of their production that can be withdrawn from the market and distributed for free.
The EU compensates farmers for the unsold fruit and also plans to provide extra funds for marketing. The Commission did not specify how much money would be paid out.