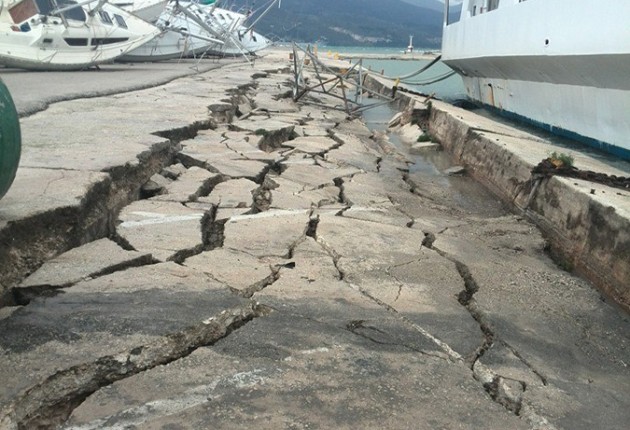 Review Hari Stefanatos
Greek Prime Minister will preside over a meeting, today at 18:00, in order to access the extend of the damage that has been done to Cephalonia from the earthquake, as well as the relief efforts that have been taken so far. Finally, there will be a coordination of the further assistance that will be provided to the island's residents.
The meeting will be attended by Defence Minister Dimitris Avramopoulos, Education Minister Constantine Arvanitopoulos, Finance Minister Yannis Stournaras, Interior Minister Yiannis Mihelakis, Infrastructure, Transport and Networks Minister Mihalis Chrysohoidis, Health Minister Adonis Georgiadis, Shipping and Aegean Minister Miltiadis Varvitsiotis, Culture and Sports Minister Panos Panagiotopoulos and Tourism Minister Olga Kefalogianni, while the ministries' general secretaries and the head of the greek armed forces' general staff, general Mikhail Kostarakos, will also attend.
Another greek navy ship arrived in Cephalonia on Tuesday, bringing the required machinery and equipment for the restoration of the island's infrastructure and the setting up of temporary shelters for those whose residences have sustained damage by the earthquake.
(Source AMNA)