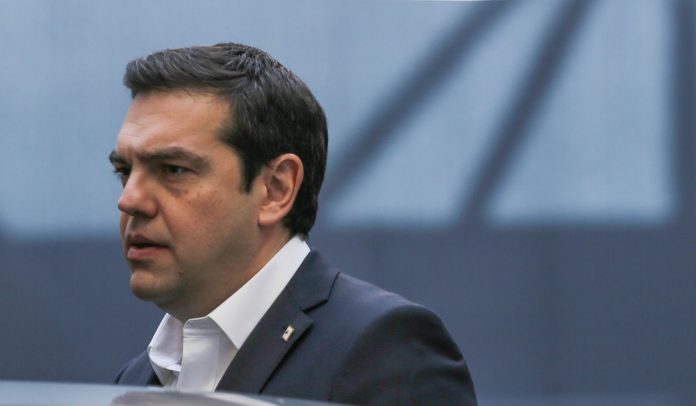 Greek Prime Minister, Alexis Tsipras, will be in Rome on Wednesday 10 January to participate in the 4th Summit of the Mediterranean/Southern countries of the EU.
The Summit will be attended by the President of the Republic of Cyprus, Nicos Anastasiades, the President of the French Republic, Emmanuel Macron, the Prime Minister of Spain, Mariano Rajoy, the Prime Minister of the Hellenic Republic, Alexis Tsipras, the Prime Minister of the Italian Republic, Paolo Gentiloni, the Prime Minister of the Republic of Malta, Joseph Muscat and the Prime Minister of the Portuguese Republic, Antonio Costa.
The aim of the 7 leaders is to create a new dynamic for a social Europe.
To that end, according to IBNA information, the seven leaders are working on a proclamation of a more dominant, more social and democratic Europe.
The proclamation will highlight the need to revise the eurozone with a more budget-friendly, more development-friendly and democratic direction, while it will support new initiatives on the labour acquis and social protection in the continuation of the Gothenburg summit.
With regard to the immigration problem, emphasis will be placed on providing greater solidarity to the front-line countries.
The Greek Prime Minister, for his part, is leading the way in pushing for a social Europe and greater solidarity in the immigration issue, and according to the same information he is expected to raise the issue of respect for international law in the Aegean, as well as the issue of a just and viable solution of the Cyprus problem.
Prior to the opening of the session, Alexis Tsipras will have a bilateral meeting with his Italian counterpart, Paulo Gentiloni, early in the afternoon, after which he will attend the meeting of the Heads of State and Government participating in the Summit.
After the meeting, the established family photo will be taken, followed by a joint press conference.
Finally, the work of the session will be completed with a working dinner of the leaders of the seven countries./IBNA