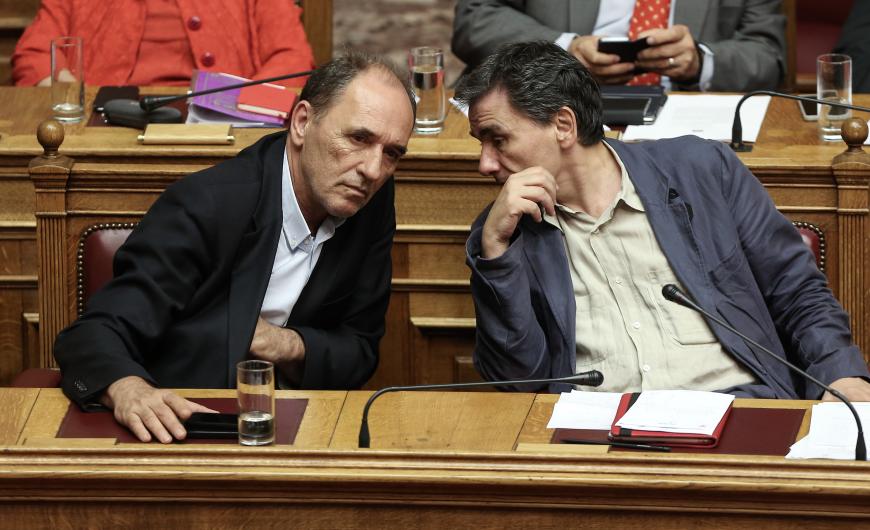 Athens, August 6, 2015/ Independent Balkan News Agency
By Zacharias Petrou
Prime Minister Alexis Tsipras said Wednesday that his government is in the "final stretch" of reaching a deal with Greece's creditors over the country's new bailout deal worth EUR 86 billion.
During a visit to the agriculture ministry, Tsipras said that "despite the difficulties we are facing we hope this agreement can end uncertainty on the future of Greece".
The Greek premier added that his government will seek counterweight measures that will distribute the tax burden fairly. He also revealed that it is his intention to attempt to add the European Parliament to the institutions Greece is negotiating its economic future with.
"It should at some point be under the control and monitoring of the European Parliament, a democratic institution which has accountability," Tsipras said.
The Greek government is in search of a deal with creditors over the terms of the new bailout by August 20, when a EUR 3.5 billion debt payment to the European Central Bank is due.
Earlier on Wednesday, European Commission head Jean-Claude Juncker said he believed an agreement on a third bailout for Greece is likely this month.
Juncker told AFP in an interview that negotiations in Athens, which took some time to organize, are now making "satisfactory" progress.
He said if an agreement is not reached, "then we will have to arrange another round of bridge financing" similar to July.
Talks between Finance Minister Euclid Tsakalotos, Economy Minister Giorgos Stathakis and the "quadriga" of representatives from Greece's lenders continued on Wedesday on issues ranging from the creation of a new privatization fund, the phasing out of early retirement and the size of this year's recession to targets for this year's primary budget balance.
"We discussed the recapitalization issue of Greek banks. They want, as do we, to complete the process soon… by the end of the year," Euclid Tsakalotos told reporters.
"They (creditors) also agree that there must not be a haircut (charge) on bank deposits," he said.
Assuming gaps can be bridged, Greece expects fellow euro-area governments to introduce their own respective bailout legislation between Aug. 12 and Aug. 14, with parliamentary approval for the loan following on from a positive vote by Greek lawmakers, Bloomberg reported.
Meanwhile, government spokeswoman Olga Gerovasili said elections could possibly be held in the autumn. "It mainly depends on how steady this government can be in the coming period" she added.