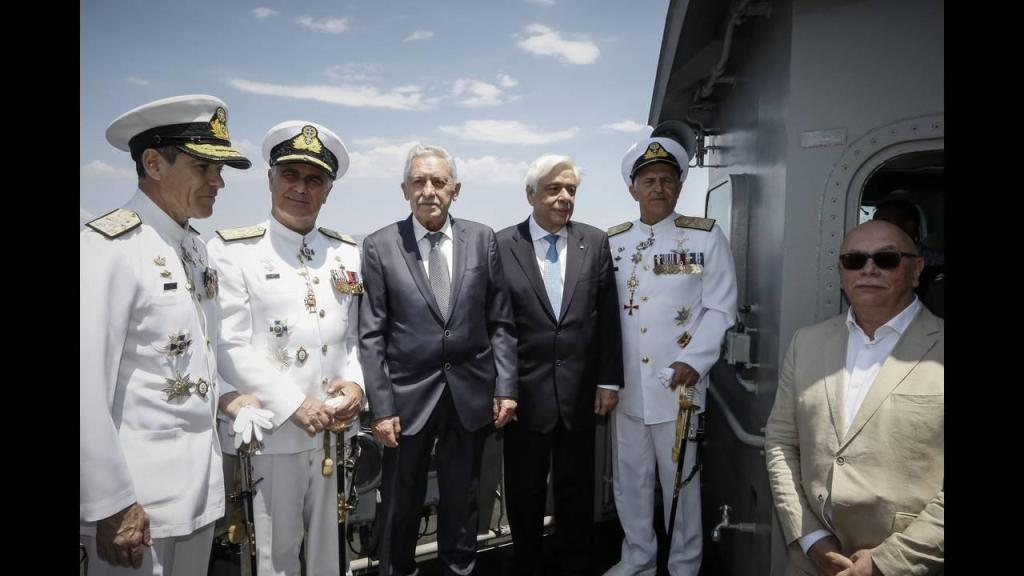 Athens sends strict messages to Ankara in the wake of the overflights and the latest violations of Greek airspace over Kastellorizo.
"The basis of our friendship and good neighbourly relations, as well as the European perspective, is the full and faithful observance of international and European law as a whole," said the President Pr. Pavlopoulos during the inspection of the Navy fleet.
"This, moreover, is also the position of the European Union, NATO and the United States," he noted and stressed that an integral part of international law is the Law of the Sea, on the basis of which the Exclusive Economic Zone is defined.
He stressed that the defence of these principles is also for Greece the defence of international and European legitimacy.
Ankara's destabilizing politics is confirmed, stresses ND.
"The strongest deterrence is the unity and the determination of the Greeks," said head of foreign policy of ND, G. Koumoutsakos. With a statement in the Athenian News Agency, he noted that the ever-increasing Turkish delinquency and provocations in Greece's national airspace, as well as in the wider region of the Eastern Mediterranean, "confirms the destabilizing politics of Ankara."
"The country's alliances, strong diplomatic action and operational readiness must be our answer", he concluded.
Tsipras: Our neighbours must return to the negotiating table
It is recalled that Alexis Tsipras, in an interview on the television channel Alpha, called on Turkey to understand that the tensions in the country and their tactics lead to a stalemate, underlining how they must return to the negotiating table, "and if they continue the strategy of violations there will be consequences."
"We are a country of dialogue, but we will not accept the violation of our sovereign rights by anyone," the Greek prime minister underlined. Besides, as they stress in Athens, the need for Turkey to respect international law is reinforced by the position the European Union has taken./ibna