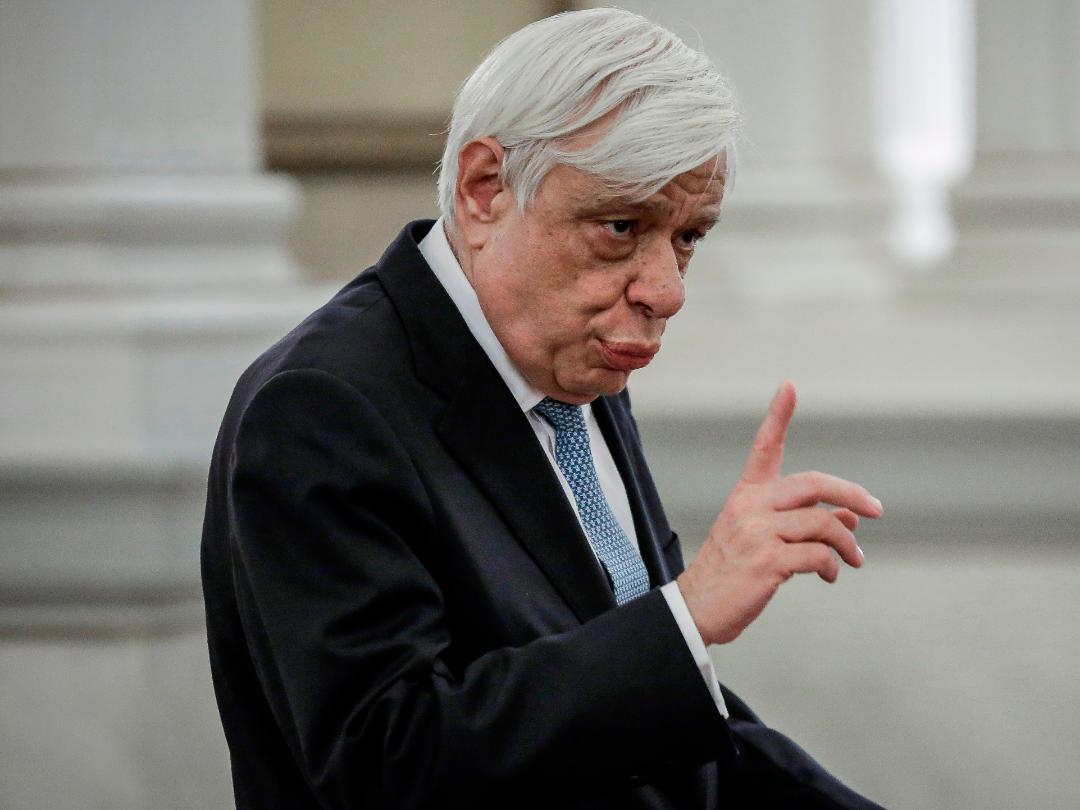 Messages to Ankara were sent by the Greek President of the Republic at the graduation ceremony of the CC Educational Series of Candidates for Embassies that took place today at the Foreign Ministry.
"We have to defend the international and common European legitimacy because it is jeopardized by the arbitrariness of many in the international community, in some cases even by our neighbours," Prokopis Pavlopoulos said. Referring in particular to Turkey, he said that "they confuse, due to their own arrogance or ignorance, the law of the strong as they claim it, something that does not exist, with the force of law. And that is what we have to show them".
"In their unhistorical arrogant and disastrous for themattitude supporting the law of the powerful, Greece, defending European and international legitimacy, opposes them with the force of law", he added.
Referring to the Cyprus problem, the Greek President has argued that its solution can only be achieved by fully respecting the sovereignty of the Republic of Cyprus, which is based on international and European law and does not tolerate occupation troops and third party guarantees. "Our position is a European and international position," he said.
At the same time, he denounced Turkey's arbitrariness with regard to the Cypriot EEZ, stressing that it would create a "bad precedent" if Athens accepted the arbitrariness. "How many others could claim the same thing either in the North Sea or in the Baltic or the Black Sea," he said.
For his part, Foreign Minister G. Katrougalos stated that Greece's foreign policy is turning these problems into opportunities in order to promote the positive creative role of the country.
It is noted that at the same time, a visit by the Turkish Ministry of Defence for Confidence Building Measures in Athens is underway, to which Turkish Defence Minister Hulusi Akar referred to, when speaking to reporters in Turkey.
The answer of Athens to the Turkish Foreign Ministry
Meanwhile, the Greek Foreign Ministry charges the Turkish Foreign Ministry that it is proceeding towards an unsuccessful attempt to falsify history, after Ankara's announcement that the Greek army was the one who a century ago- in violation of the rules of war- committed atrocities during the occupation of Anatolia. Indeed, the Turkish Foreign Ministry's announcement also refers to Greece's obligation to pay compensation to the people of Anatolia under the Treaty of Lausanne.
"Recognizing historical truth, self-criticising and abandoning revisionism are signs of strength, not of weakness," Athens stated, stressing that it is "a historical task for all of us- and especially of neighbouring Turkey- to recognize events such as the genocide of the Pontian Hellenism, so as not to repeat the worst moments of the past and heal the deep wounds they left behind."
It is noted that May 19 is celebrated in Turkey as the beginning of the fight that led to the founding of the Turkish Republic, while in Greece the memory of the dead Greeks of Pontus is honoured./ibna